Monte Carlo Masters 2019: Friday Tennis Scores, Results, Updated Schedule
April 19, 2019
YANN COATSALIOU/Getty Images
Novak Djokovic tumbled out of the 2019 Monte Carlo Masters on Friday following a 6-3, 4-6, 6-2 defeat to Daniil Medvedev in their quarter-final clash. 
Elsewhere, Rafael Nadal survived an early scare to avoid a similar upset, beating Guido Pella 7-6(1), 6-3 to book his semi-final spot.
Medvedev, 23, carried over the momentum from Thursday's surprise win over sixth seed Stefanos Tsitsipas and beat top-ranked Djokovic over three sets, building on his impressive recent form.
Pella started splendidly and raced into a 4-1 lead over Nadal in their last-eight encounter, but Monte Carlo's most prolific champion showed composure to respond in style and still secure a straight-sets victory.
Thirteenth seed Fabio Fognini rode through a poor start to upset No. 9 Borna Coric 1-6, 6-3, 6-2 in Friday's final matchup, earning the right to face Nadal in the penultimate stage of the competition. 
Dusan Lajovic ended the run of Italian qualifier Lorenzo Sonego with a 6-4, 7-5 triumph that lasted a little less than two hours, with the Serb set to face Russian Medvedev in the last four.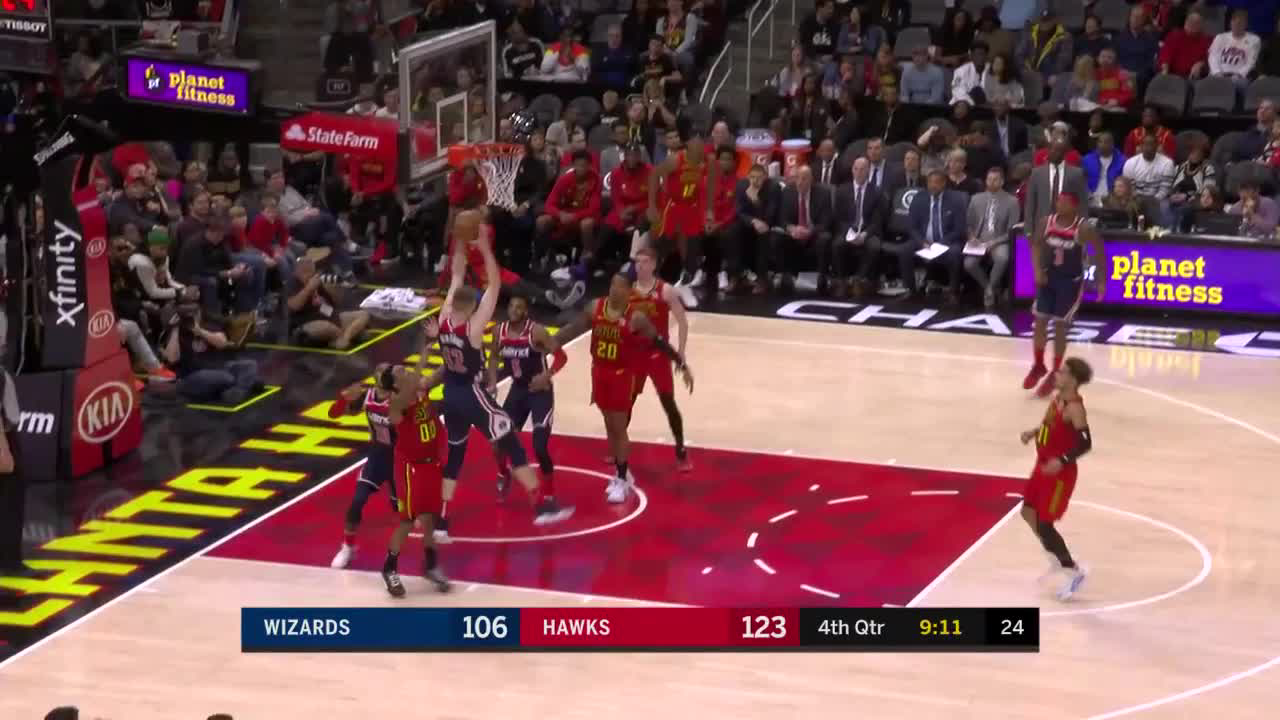 Friday's Quarter-Final Results
Dusan Lajovic bt. Lorenzo Sonego: 6-4, 7-5
(10) Daniil Medvedev bt. (1) Novak Djokovic: 6-3, 4-6, 6-2
(2) Rafael Nadal bt. Guido Pella: 7-6(1), 6-3
(13) Fabio Fognini bt. (9) Borna Coric: 1-6, 6-3, 6-2
Saturday's Semi-Final Schedule
(10) Daniil Medvedev vs. Dusan Lajovic, 12:30 p.m. BST/7:30 a.m. ET
(2) Rafael Nadal vs. (13) Fabio Fognini, 2:30 p.m. BST/9:30 a.m. ET
Start times could be subject to change.
Djokovic Falls to Medvedev as Nadal Soars Into Semis
After opening his Masters with two near-flawless wins, Medvedev marked a second straight match bookended by wins at either end and clinched the greatest result of his budding career by besting the world No. 1.
Djokovic continued his drought in having failed to make it past a quarter-finals since the Australian Open, and Medvedev was well worth his win with resilient displays in the first and third sets, via Tennis TV:
The tournament's top seed just edged No. 10 Medvedev in aces four to three, per Pro Tennis Live, but he also recorded one more double fault than his opponent to balance the stats sheet. 
Djokovic failed to produce his usual dominance against Medvedev's return and suffered breaks in his last three services, losing five of the final six games played as his foe was clinical in all aspects.
As impressive as Medvedev was on his return, broadcaster Ravi Ubha noted his confidence on his second serve that provided the other major key to his victory:
Nadal got off to a disastrous start on his preferred surface and quickly slipped to a 4-1 deficit in the first set, suffering three breaks on the bounce after saving only two of the first five break points he faced.
But the Spaniard fought back heartily and won four games in succession to lead for the first time in the match, looking much more like his usual self following a quick flurry of success.
Pella refused to crack and led once more before eventually wilting 7-1 in the tiebreak, and tennis writer Jose Morgado was shocked the Argentinian had failed to pull away with a set lead:
Normality was restored in the second set as 11-time champion Nadal broke Pella at the first time of asking, saving four of his own break-points shortly after to lead 3-1.
Energy reserves must have been low for Pella after a draining opener, but the South American put up an admirable fight even at 5-1 down, battling back to within two games. However, his exit was confirmed after his first-return rate fell to 31 per cent in the second set, paying the price for wasting chances earlier on.

Whether it was confidence, stamina or simply Pella's formula unlocking Nadal's defence at the start, it was more clear in the second set that the king of clay was closer to his best: 
Fognini showed great spirit to keep alive the David and Goliath theme by beating Coric in a surprise win of his own, gathering more confidence after ousting No. 3 seed Alexander Zverev in the third round.
Coric hasn't been at his best throughout this tournament but started promisingly enough with a 6-1 walkover in the first set. His serving was the most noticeable improvement as the match wore on, however, averaging 72 percent on his first serve across the second and third sets, per Flashscore.com.
Fognini's progress was sealed with a wayward Coric return, but favourite Nadal will present a different class to anything he's faced thus far in the tournament, via ATP Tour:
That being said, the Italian underdog has displayed terrific form on clay thus far, not to mention his walkover win against Gilles Simon means he's more rested. Not only that, but his clay record against Nadal is nothing to be sniffed at, despite the fact most of his losses to the veteran have come on that surface:
ATP Media Info

@ATPMediaInfo

[13] @FabioFogna beats [9] @Borna_Coric in 3 sets to reach his 2nd #RolexMCMasters and 3rd #ATPMasters1000 SF. Fognini faces @RafaelNadal in SFs. Italian is 3-11 vs. Nadal overall and 2-6 on clay. He is 1 of 22 players to defeat Nadal on clay and 1 of 7 to do so multiple times.
Lajovic will hope to succeed where Serbian compatriot Djokovic could not in the next round, and a close-run win over Sonego was comfortable enough preparation.
Like Medvedev, the 28-year-old reached his first Masters 1000 semi-final by winning on Friday, and Lajovic expressed his satisfaction with the result, per journalist George Bellshaw:
George Bellshaw

@BellshawGeorge

Lajovic: 'Right now it's a relief. I showed to myself I can do it. I'm extremely happy and satisfied with the way I've played this week. To be in the semi-finals of a Masters tournament it's a really big boost of confidence. I hope it's not the only one for the future.'
The pair have met only once before, and it's Medvedev who will take more confidence into their semi-final clash after beating Lajovic 6-2, 6-1 in the second round of last year's VTB Kremlin Cup.