Stephen Curry Says Warriors Aren't Ruining NBA: 'It's the Dumbest Phrase Ever'
July 11, 2018
Ben Margot/Associated Press
Golden State Warriors superstar Stephen Curry downplayed the notion that the Dubs' recent success—back-to-back NBA championships and three titles in the last four years—is hurting the league.  
On Wednesday, Sam Amick of USA Today provided comments from the two-time NBA MVP about critics who decry the team's star-studded roster.
"So everybody says how we're ruining the NBA—I love that phrasing; it's the dumbest phrase ever," Curry said. "We are always trying to find a way to get better. If we were just happy with winning a championship and staying stagnant, we wouldn't be doing ourselves justice."
The Warriors already had one Larry O'Brien Trophy when they signed Kevin Durant in 2016. The result has been utter dominance, especially once the playoffs roll around.
Golden State has captured the last two titles while compiling a 32-6 postseason record in the process.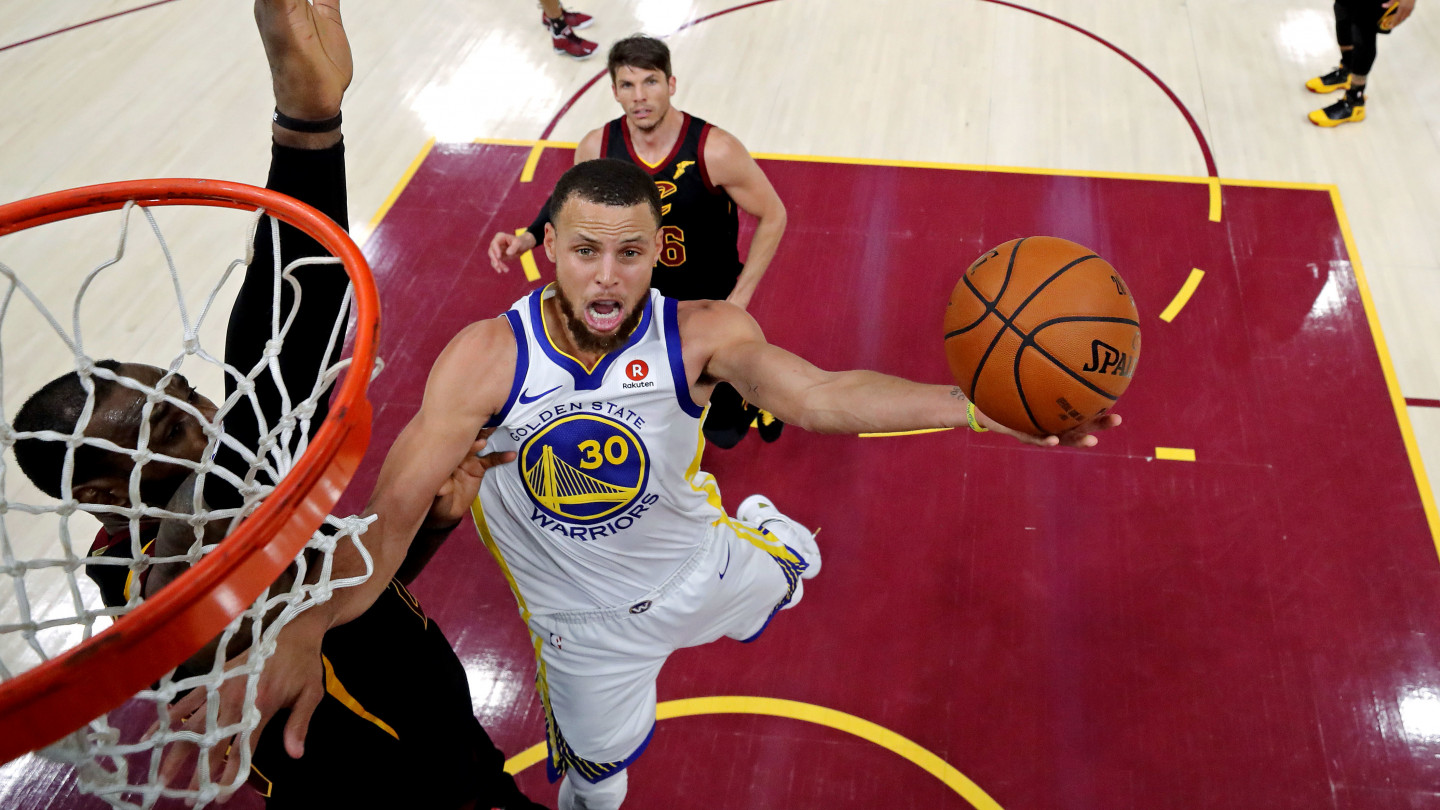 McCollum and the Blazers Snapped Postseason Losing Streak for "Jennifer"

Stars Invest in Plant-Based Food as Vegetarianism Sweeps NBA

The NBA Got Some Wild Techs This Season

Jarrett Allen Is One of the NBA's Hottest Rim Protectors

Wade's Jersey Swaps Created Epic Moments This Season

Westbrook Makes History While Honoring Nipsey Hussle

Devin Booker Makes History with Scoring Tear

29 Years Ago, Jordan Dropped Career-High 69 Points

Bosh Is Getting His Jersey Raised to the Rafters in Miami

Steph Returns to Houston for 1st Time Since His Moon Landing Troll

Lou Williams Is Coming for a Repeat of Sixth Man of the Year

Pat Beverley Has the Clippers Stealing the LA Shine

LeBron Keeps Shredding NBA Record Books

Young's Hot Streak Is Heating Up the ROY Race with Luka

LeBron and 2 Chainz Form a Superteam to Release a New Album

Wade's #OneLastDance Dominated February

Warriors Fans Go Wild After Unforgettable Moments with Steph

Eight Years Ago, the Nuggets Traded Melo to the Knicks

Two Years Ago, the Kings Shipped Boogie to the Pelicans

ASG Will Be Competitive Again If the NBA Raises the Stakes
Durant responded to criticism about his decision to join the already loaded squad after winning his second straight NBA Finals MVP Award in June, per Michael Lee of Yahoo Sports.
"My responsibility is to my skills. My responsibility is to myself," he said. "I'm not worried about the NBA. That's their job. They make too much money. They ain't paying me enough to dictate the NBA. I should be making more money if all that's on me. My responsibility is to whatever team I play for. All that other stuff, that's on y'all."
The Warriors haven't stopped trying to upgrade the NBA's best starting lineup. They signed DeMarcus Cousins to a one-year contract as he attempts to rebuild his value after suffering a torn Achilles last season.
Curry told Amick that general manager Bob Myers asked him about the potential signing and he responded by saying, "Obviously, hell yeah. That would be amazing."
Ultimately, his willingness to accept other stars' and other players' desires to join a roster where they might not get the same number of touches as elsewhere has put the Warriors in position to keep dominating the NBA for the foreseeable future, whether people like it or not.