Roger Goodell Updates His Resume: A Totally Real Investigation
September 8, 2017

Image via Bleacher Report
Roger Goodell may be getting a raise. The NFL commissioner may have been embarrassed by his clown-nosed likeness peppered throughout the New England crowd during Thursday night's season opener, but with an annual salary reportedly north of $30 million, he seems to get the last laugh. But what exactly makes Goodell so valuable to the NFL?
Thanks to some intrepid investigative "reporting," we at Bleacher Report have obtained footage of the commissioner's recent resume updates. Here's an exclusive look at how Goodell has tracked his most significant accomplishments.
Image via Bleacher Report
Some people say that booking a great Super Bowl act is the most important work a commissioner can do. Certainly it's the most important off-field decision Goodell has repeatedly had to face. And our sources say that the commish believes The Who to be the greatest Super Bowl act ever, by a wide margin.
Image via Bleacher Report
What is a catch? That question has confounded NFL players, fans and officials for decades, but Goodell made sure to clarify once and for all any lingering questions with a concise and not-at-all-confusing explanation.
Image via Bleacher Report
What, you think the Concussion movie tanked because of Will Smith's accent? Please.
Image via Bleacher Report
Statistically, it is still possible for the Patriots to go 0-16 this season. What more proof of competitive balance do you need?
Image via Bleacher Report
If it's truly the thought that counts, then the NFL is probably the most important thing that has ever happened in the battle against breast cancer.
Image via Bleacher Report
Don't let the job description fool you: Roger Goodell is the first to admit that he's not a football expert. So it makes perfect sense to him that no team has worked out Colin Kaepernick but Keith Wenning's phone has been lighting up like so many Pepsi®-sponsored fireworks displays.
Image via Bleacher Report
Is there anything more fun than regulating how players celebrate meaningless points in meaningless games? Roger Goodell submits that there is not.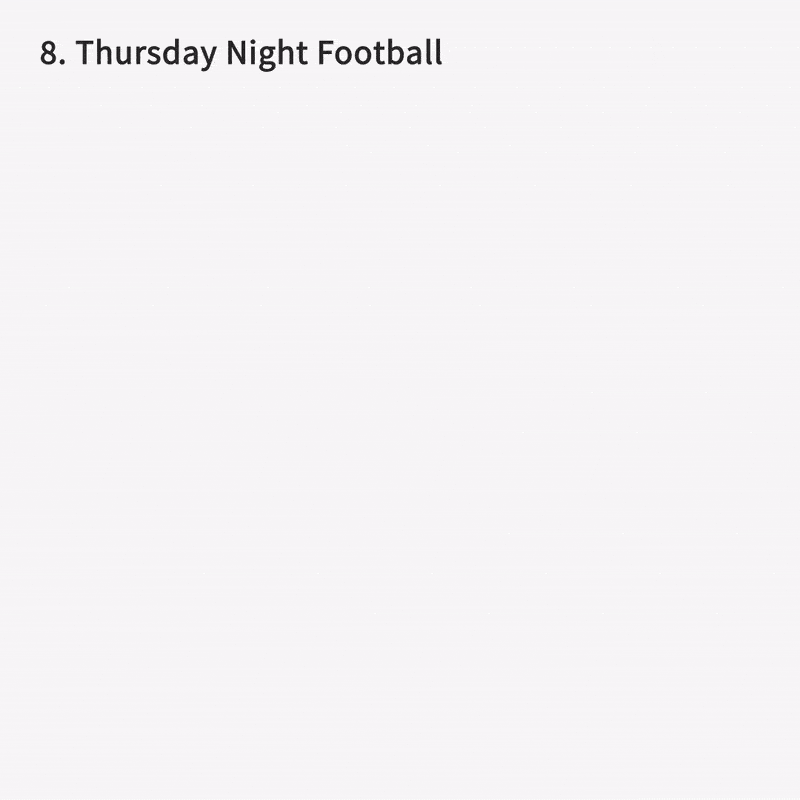 Image via Bleacher Report
What to watch on Thursday, Sept. 21? Rams vs. 49ers or SC State vs. NC Central? Game-time decision.