Cam Newton Briefly Talks Loss to Broncos in Super Bowl 50, Walks out of Presser
Marcio Jose Sanchez/Associated Press
Cam Newton was all smiles with the media in the two weeks leading up to Super Bowl 50, but after his Carolina Panthers lost to the Denver Broncos, 24-10, on Sunday, the quarterback wasn't much for talking.
At one point he did say, "We'll be back," but he responded to most questions with short answers that didn't provide much insight.
Cam Inman of Bay Area News Group shared video of Newton ignoring questions toward the end of the press conference, which is when a Broncos player could also be overheard discussing the victory. The QB's walkout is at the 25-second mark:  
The NFL had video of his entire presser, which lasted about two-and-a-half minutes:
On Tuesday, Newton refused to apologize for his actions, telling reporters: "Show me a good loser, and I'll show you a loser."
Matt Maiocco of CSN Bay Area took a shot at Newton, who failed to jump on a fumble at his feet late in the game: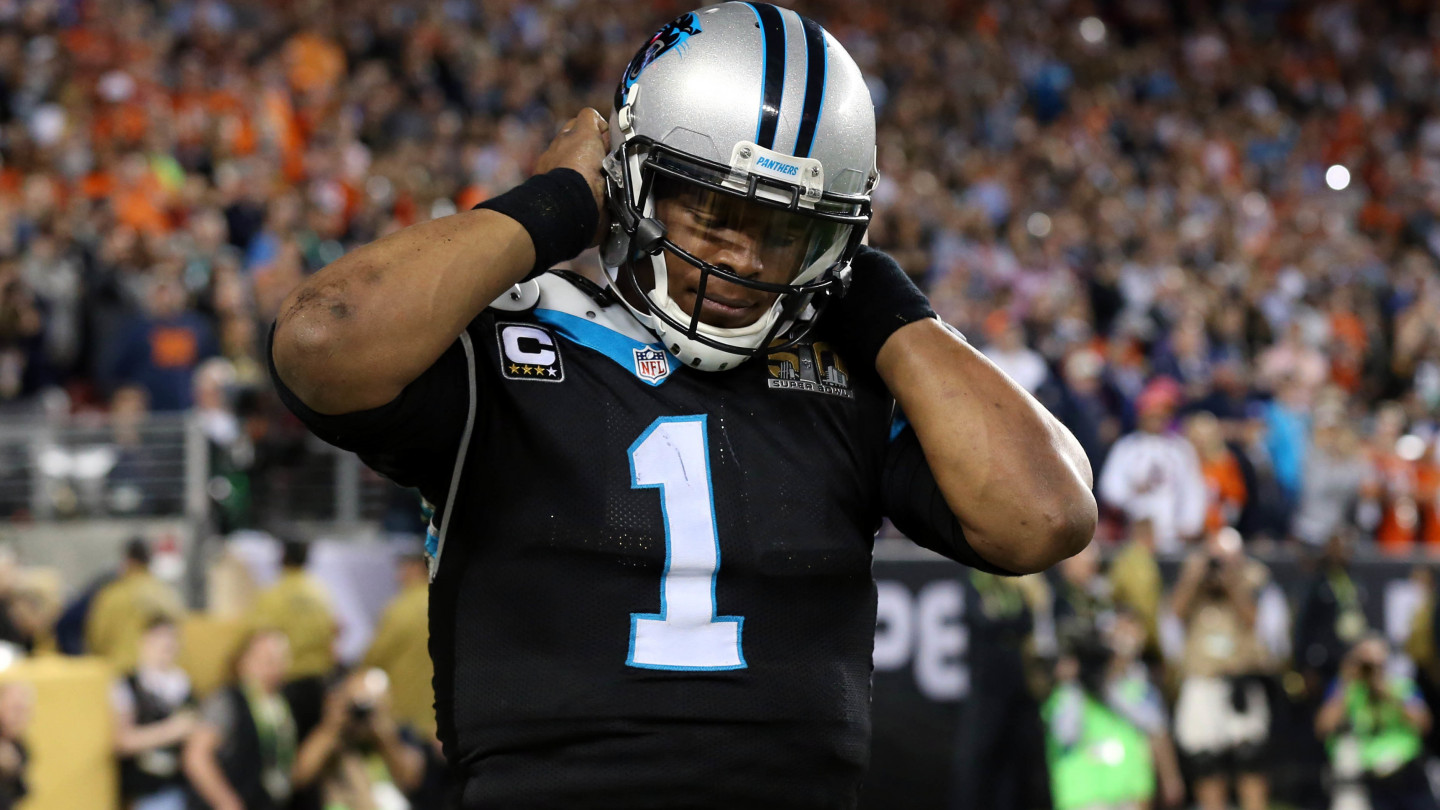 OBJ's Trade to Cleveland Has the Browns Hyped

Le'Veon's Power Move Pays Off After Signing Massive Deal with Jets

Friends to Foes, Ex-UGA Teammates Meet in Super Bowl

Cooks Gave a Super Gift to This Rams Employee

Mahomes Loves Ketchup as Much as Torching Defenses

Bears Hoping to Ride Club Dub to the Super Bowl

The Worst Fantasy Football Punishments for Last Place

NFL Players Bring Soccer Traditions to the NFL

JuJu Is a Man of the People

Bills Superfan 'Pancho Billa' Continues to Inspire

Happy 26th Birthday to OBJ 🎉

Mahomes Is 'Showtime' Off the Field Too

Thielen's Ride from Underdog to Record-Breaking WR

Shanahan and His Son Carter Are Hyped for Carter V

Browns Winning Off the Field with Community Service

Conner's Journey from Beating Cancer to Starting RB

Does Donovan McNabb Deserve Your 2019 Pro Football Hall of Fame Vote?

B/R Fantasy Expert Matt Camp Gives His Picks for Keep or Release After Week 2

Does Hines Ward Deserve Your 2019 Pro Football Hall of Fame Vote?

Shaquem Griffin Starting for Seahawks in Week 1
Newton defended his decision not to jump on the ball to reporters on Tuesday, with a teammate shouting "We love you Cam" while he spoke.
No one expected Newton to be excited after the game, but when it comes to the bright lights of the NFL, you have to take the good with the bad. Maiocco was not the only one who thought the 26-year-old signal-caller did not handle himself well.
Matt Norlander of CBSSports.com didn't hold back in his assessment:
Former MLS and U.S. soccer player Taylor Twellman, who is now an ESPN analyst, had feelings similar to Norlander's:
SB Nation shared a photo of a more upbeat version of the QB when he was congratulating Peyton Manning after the game: 
Newton was scrutinized all year by media and fans for his fun-loving style of play on the field that involved Superman poses and dabs, but he was always willing to talk about it in front of a camera and insisted it didn't bother him.
Losing in the Super Bowl clearly did, and it's likely this media appearance will follow him into the start of next season.