Fantasy Football Picks 2014: Top Sleeper Selections and Mock Draft Tips
August 30, 2014
Rogelio Solis/Associated Press
In fantasy football, knowing which sleepers to take and which to avoid is often the difference between winning and losing.
Every year, unheralded players come out of nowhere to shine, and 2014 figures to be no different. With new names all across the league and shoes needing to be filled for all 32 teams, sleepers are emerging across the NFL as potential surprise impact players for this season.
Knowing which player is bound for a breakout—and selecting him before anyone else can get their hands on him—can be incredibly valuable when those middle rounds kick in. At that point, you're looking for those players that will be starting-lineup regulars by the end of the season who will leave you saying "I can't believe I got him that late."
Here is a look at the top sleeper from each skill position, as well as tips to follow on draft night.
Top Sleepers
Quarterback: Philip Rivers, San Diego Chargers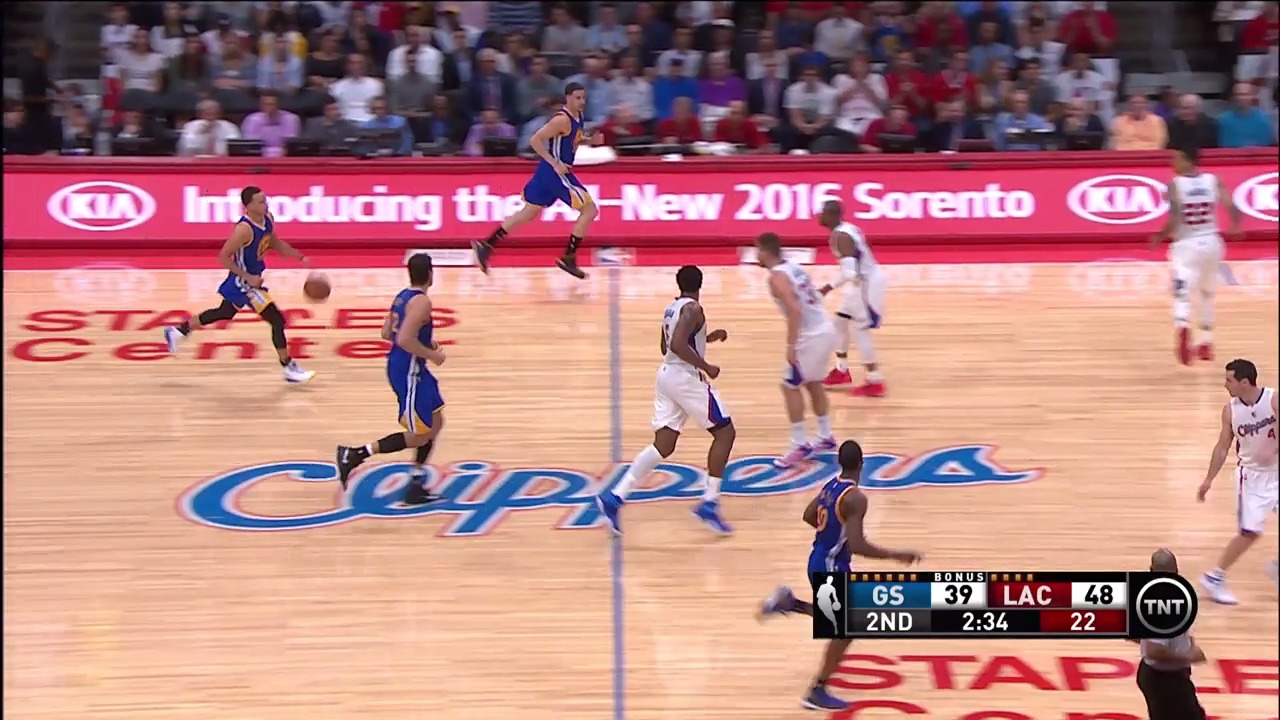 Denis Poroy/Associated Press
Just like in years past, fantasy folks are sleeping on Philip Rivers.
The Chargers quarterback was pegged for a major regression in 2013. Well, he just came out and led the team that everyone wrote off in preseason to the playoffs behind 4,478 passing yards and 32 touchdowns. 
Rivers finished last year seventh in scoring among all fantasy players in ESPN leagues and sixth among quarterbacks. 
Entering 2014, fantasy experts are sure to bank on Rivers continuing his success with an emerging young receiving corps, right? Not quite—ESPN's preseason rankings have Rivers coming in as the No. 14 quarterback. 
Suggesting that the 32-year-old is outside of the top 10 quarterbacks in the game is debatable, but there's no doubt that he puts up the numbers worthy of being a top-10 fantasy quarterback. He's coming off his best season and still has Keenan Allen, Danny Woodhead and the always-reliable Antonio Gates to throw to.
If you fill out your starters without a quarterback and wait for Rivers, it will be one of the smartest moves you make on draft night. 
Running Back: Khiry Robinson, New Orleans Saints
Bill Haber/Associated Press
Khiry Robinson has earned the role that Darren Sproles used to own in the Saints offense, and he's bound to put up Sproles-like fantasy numbers in 2014.
The 6'0", 220-pounder is big enough to tote the rock in the middle but makes his biggest impact on the outside with breakaway speed and elusive moves. He's been most successful in the preseason with New Orleans deploying him out wide and giving him the ball in space, and that will translate over to the regular season.
The second-year pro out of Texas A&M is set for a breakout season, and that will only be amplified if Mark Ingram or Pierre Thomas goes down. 
Robinson is coming off the board in the 11th round on average, according to FantasyFootballCalculator.com, but take him a few picks earlier and you could end up with a player worthy of starting from Week 1.
Wide Receiver 1: Justin Hunter, Tennessee Titans
Bill Haber/Associated Press
Fantasy experts are expecting a much-improved season from second-year wideout Justin Hunter, but he's still being undervalued.
FantasyFootballCalculator.com's average draft position (ADP) has Hunter coming in early in the ninth round. That's just above Tampa Bay rookie Mike Evans, for reference. 
However, the 23-year-old will prove to be a player worthy of drafting a few rounds higher in 2014. Whether or not Jake Locker stays healthy, Ken Whisenhunt's offense will feature a strong passing attack that will utilize Hunter's big-play ability to contrast with Kendall Wright gashing the middle of the field.
All it takes is one or two big-time plays for Hunter to be worth starting in fantasy. With him proving to be one of the Titans' most used receivers in 2014, he'll get much more of an opportunity to make an impact this season.
Wide Receiver 2: Terrance Williams, Dallas Cowboys
Terrance Williams emerged throughout 2013 as a waiver option, but his value has soared entering the 2014 season.
The 6'2", 208-pound wideout dazzled in his rookie season with 736 yards and five touchdowns, but he will be a much more vital part of Tony Romo's offense this year. He holds a stranglehold over the No. 2 receiver slot, which means that blanket coverage of Dez Bryant will leave him with mismatches galore.
Early indications are that the Cowboys offense is going to have to put up big numbers to counteract a weak defense, and Williams will be one of the main recipients of a boost in offense. 
Tight End: Zach Ertz, Philadelphia Eagles
Michael Perez/Associated Press
If Zach Ertz starts the 2014 season on the same tear that he finished 2013 on, he'll be in for a big year.
The rookie wasn't included much in the first half of the season, but Chip Kelly unleashed him in the second part of the year with success. He caught four touchdowns, all of which came in the second half of the season, and caught a touchdown in the playoff loss to the Saints.
In his second year, he figures to be Nick Foles' top tight end target in 2014, and that has NFL Network's Daniel Jeremiah and others gushing over his potential:
Foles and the Eagles boast one of the NFL's most potent offenses. If that continues into next season, Ertz will be available for big game after big game. 
Mock Draft Tips
Chase Receivers Early
Matt Strasen/Associated Press
2014 is shaping up to be a big year for marquee receivers.
Calvin Johnson has emerged yet again as a player worthy of a first-round selection, and Demaryius Thomas, A.J. Green, Julio Jones, Dez Bryant and Brandon Marshall all should come off the board before the end of Round 2 in conventional drafts.
If you find yourself in position to draft any of them with your first picks, don't hesitate to do so. In many cases, having a late pick in the first round will set yourself up to pick two of the league's top receivers with your first two picks. 
Of course, the knock on doing this is passing on the top backs available. Although you won't land a Lacy, Marshawn Lynch or Doug Martin, you can wait to grab enticing options like Arian Foster, DeMarco Murray, Giovani Bernard and Andre Ellington in the early-to-middle rounds.
Outside the top 10 of receivers, it's much harder to find consistent star power than in the same portion of the running backs rankings. If you pick wideouts early on, you won't regret it.
Take What You're Given
Michael Perez/Associated Press
It used to be common knowledge to take a running back in the first round no matter what, but that's just not the case in today's NFL.
Sure, nabbing Jamaal Charles, Adrian Peterson, LeSean McCoy or Matt Forte with your first pick would be a huge get and a key first piece to a championship team. But if one of the top backs isn't available when you select, don't immediately rule out the other top options on the board.
For instance, Peyton Manning in the middle of the first round may make more sense if one of the aforementioned backs is off the board, and you're left choosing between him and Eddie Lacy. Or you could lock up a game-changing receiver or tight end like Jimmy Graham or Calvin Johnson in Round 1 instead of jumping at the top-rated back.
This tactic can be applied later on in the draft as well when you are starting to round out your starting lineup and are looking to fill holes. Just because you have two backs and one receiver doesn't mean you should pass on Zac Stacy or Montee Ball to serve as a reliable flex stud.
Know Your League
Do you have that favorite player on your team that you can't wait to draft before everyone else? Well, make sure those allegiances don't correspond with the owners you're drafting against.
In my league with friends from Nashville, Tennessee, I can't get by picking promising rookie running back Bishop Sankey in his average spot. Not only is he emerging as a sleeper, but all of my friends have the same player circled on their board—along with receivers Kendall Wright and Justin Hunter or maybe even Delanie Walker.
Perhaps your buddy is a big Steelers fan, but Le'Veon Bell is coming up in a few picks and you're up. If you want your hands on him, better grab him before Mr. Pittsburgh adds his favorite back.
Fantasy owners can't help but show some favoritism to their teams, and that can get in the way of drafting a strong team from start to bottom. Thinking differently than some of your friends who hold the same fan allegiance can make all the difference.