Johnny Manziel Injury: Updates on Browns Star's Hamstring and Return
December 21, 2014
AP Images
Johnny Manziel has been one of the most talked-about players in the NFL ever since being drafted by the Cleveland Browns. Unfortunately for Johnny Football, a hamstring injury will now delay his redemption efforts, as the Browns announced that he's been placed on injured reserve. 
Continue for updates.
---
Manziel Placed on Season-Ending IR
Wednesday, Dec. 24
Conor Orr of NFL.com has the latest on Manziel:
---
Manziel Comments on Hamstring, Rehabbing
Tuesday, Dec. 23
ESPN's Jeremy Fowler provided a synopsis of what Manziel had to say about his hamstring injury:
---
Manziel Will Miss Week 17
Monday, Dec. 22
Browns head coach Mike Pettine announced that the hamstring injury Manziel suffered in Week 16 will end his season, via ESPN's Adam Schefter.
Nate Ulrich of the Akron Beacon Journal passed along additional comments from Pettine:
Brian Hoyer, who replaced Manziel in Week 16 following his injury, is currently dealing with a shoulder ailment, the coach told reporters Monday. It could lead to rookie Connor Shaw potentially drawing the start in Week 17. 
Pettine also shared his thoughts on Shaw, via Cleveland.com's Mary Kay Cabot:
---
Manziel Exits Week 16 With Hamstring Injury
Sunday, Dec. 21
The Browns quickly announced Manziel's in-game status:
Manziel was later downgraded to questionable, via the Browns.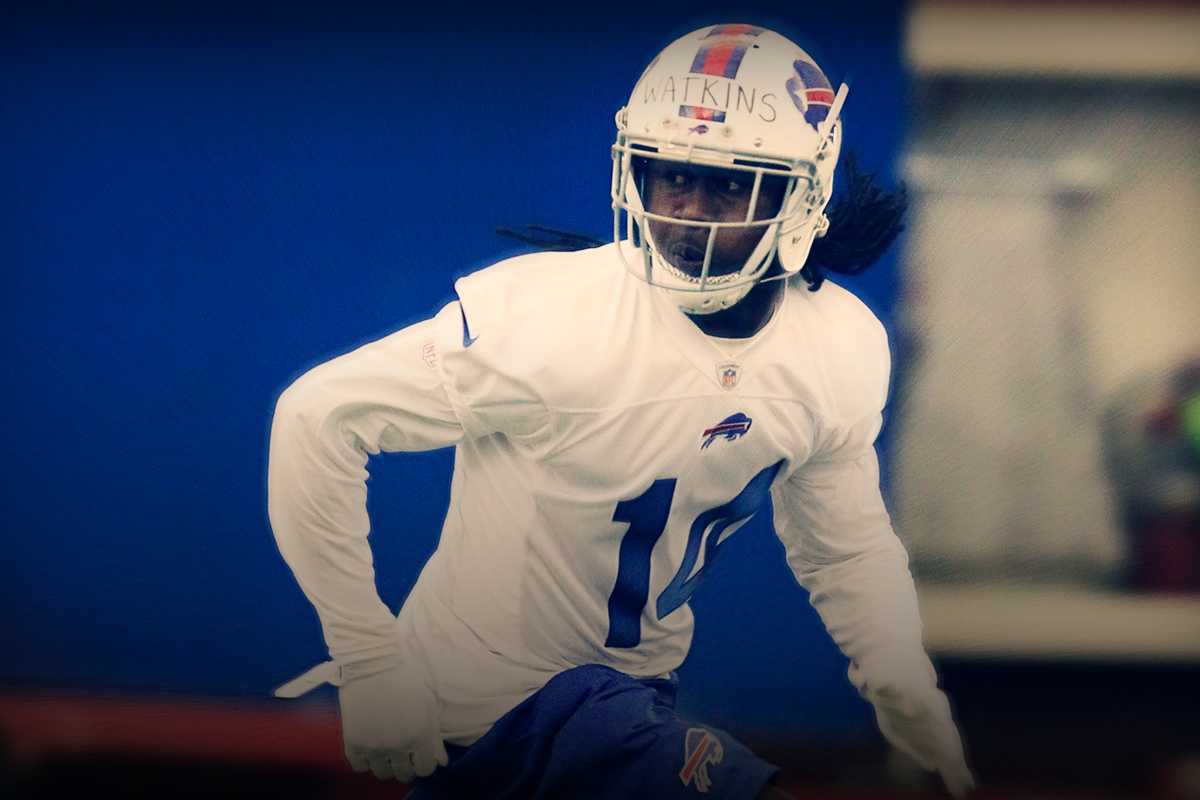 OBJ's Trade to Cleveland Has the Browns Hyped

Le'Veon's Power Move Pays Off After Signing Massive Deal with Jets

Friends to Foes, Ex-UGA Teammates Meet in Super Bowl

Cooks Gave a Super Gift to This Rams Employee

Mahomes Loves Ketchup as Much as Torching Defenses

Bears Hoping to Ride Club Dub to the Super Bowl

The Worst Fantasy Football Punishments for Last Place

NFL Players Bring Soccer Traditions to the NFL

JuJu Is a Man of the People

Bills Superfan 'Pancho Billa' Continues to Inspire

Happy 26th Birthday to OBJ 🎉

Mahomes Is 'Showtime' Off the Field Too

Thielen's Ride from Underdog to Record-Breaking WR

Shanahan and His Son Carter Are Hyped for Carter V

Browns Winning Off the Field with Community Service

Conner's Journey from Beating Cancer to Starting RB

Does Donovan McNabb Deserve Your 2019 Pro Football Hall of Fame Vote?

B/R Fantasy Expert Matt Camp Gives His Picks for Keep or Release After Week 2

Does Hines Ward Deserve Your 2019 Pro Football Hall of Fame Vote?

Shaquem Griffin Starting for Seahawks in Week 1
Scott Petrak of the Elyria Chronicle-Telegram and the Medina Gazette provided more details surrounding Manziel's exit versus the Carolina Panthers in Week 16:
After the game, Manziel talked about the injury and his performance in his second start, via Mary Kay Cabot of The Cleveland Plain Dealer and Steve Doerschuk of CantonRep.com:
Fans could be heard cheering when Manziel got hurt, and that didn't sit well with opposing quarterback Cam Newton, per Jonathan Jones of The Charlotte Observer:
Jeff Darlington of NFL.com weighed in on Manziel's showing before the injury forced him to leave:
Manziel has spent most of the season on the sidelines watching Brian Hoyer lead the Cleveland offense. The veteran had brought some much-needed stability to the unit in the early portion of the campaign, which helped the Browns climb into playoff contention.
Hoyer cooled recently, however, and it's given Johnny Football an opportunity to stake his claim. Despite the team initially opting against a quarterback switch, he did make an impression with a touchdown drive against the Buffalo Bills, though he disappointed mightily in the first start of his career in Week 15 against the division rival Cincinnati Bengals.
Brett Carlsen/Getty Images
In the meantime, the Browns will place the full offensive reins back into the hands of Hoyer. He doesn't offer the same type of dual-threat ability as the polarizing rookie, so the Browns hope he can at least return to the form he showcased before losing the confidence of the coaching staff.