Russell Westbrook Messes with Philadelphia 76ers Fans
January 26, 2014

Reddit
Russell Westbrook may not be playing right now for the Oklahoma City Thunder, but that doesn't mean he can't mess with the opposing team's fans.
That's exactly what Westbrook did with the Thunder taking on the Philadelphia 76ers in the City of Brotherly Love. He provided some entertaining faces, including this dramatic one: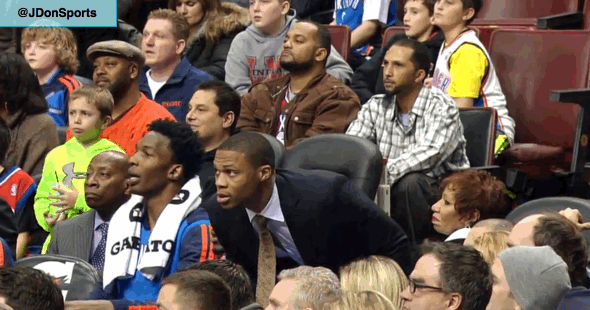 Reddit
The Thunder led the 76ers, 53-44, at halftime.
Hat tip to freudian_nipple_slip on Reddit for the find.