Patriots Pull off Controversial Comeback Against the Browns
December 8, 2013

Bleacher Report
The New England Patriots didn't look like they were going to beat the Cleveland Browns on Sunday. However, Tom Brady found a way to pull off another miraculous comeback.
New England trailed 6-0 at halftime and 26-14 with just over a minute to go. After Brady hit Julian Edelman for a two-yard touchdown with 64 seconds left to make it 26-21, the Patriots found a way to stun Cleveland.
On the ensuing kickoff, they recovered an onside kick: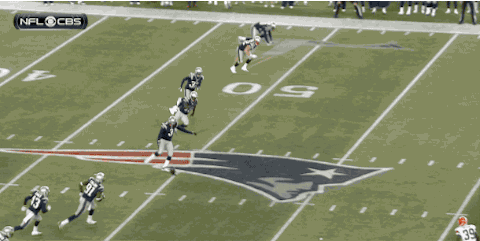 Bleacher Report
The Patriots were aided by a controversial pass interference call in the end zone against the Browns on the second play of the drive:
Bleacher Report
The ball was placed on the 1-yard line, and Brady found Danny Amendola for the game-winning touchdown with only 31 seconds left:
Bleacher Report
New England's two-point conversion attempt failed, but the Patriots still led 27-26.
Cleveland got in position to give kicker Billy Cundiff a chance at a 58-yard field go for the win, but his kick came up short.