Byron Mullens Leaves Steven Adams Hanging, so He High-Fives Himself
November 22, 2013

TNT
The Oklahoma City Thunder took down the Los Angeles Clippers 105-91 on Thursday, and as the game was winding down, Thunder center Steven Adams tried to give Clippers center Byron Mullens a handshake to say "good game."
The only problem for Adams was that Mullens wasn't interested, which meant Adams had to high-five himself.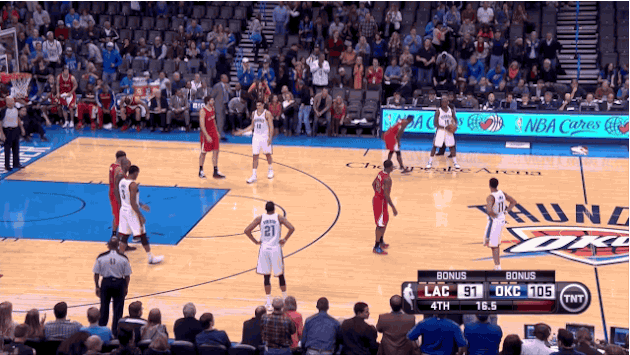 Bleacher Report
Here's another angle of the handshake, courtesy of Beyond the Buzzer.