Navy Quarterback Keenan Reynolds Shoves Ref to Ground with Stiff Arm
October 12, 2013

A referee ended up on the ground after he was stiff-armed by Navy quarterback Keenan Reynolds.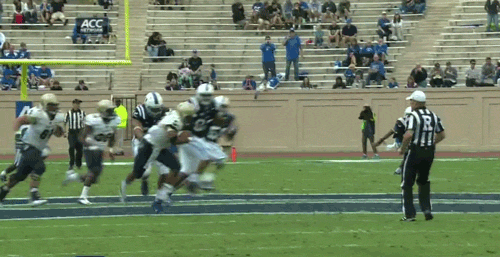 The sophomore quarterback didn't have much of a choice as he tried to make a play against Duke on Saturday. Don't be surprised if this ends up on blooper reels all week.
Hat tip to Buzzfeed for the find.