Florida State's Jameis Winston Makes Incredible Play for TD
October 5, 2013

Florida State has itself a prolific playmaker in Jameis Winston, and the redshirt freshman made a dazzling play that resulted in a touchdown.
Not only did he somehow escape a sack, but Famous Jameis also put the ball in the perfect spot for receiver Nick O'Leary to give his team a 42-0 lead over No. 25 Maryland.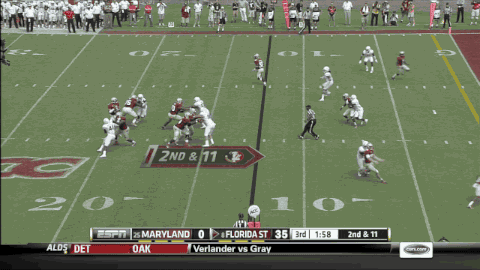 Here's an angle from behind the quarterback: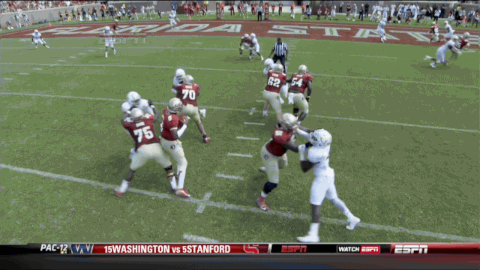 Let's check out the play from the back of the end zone: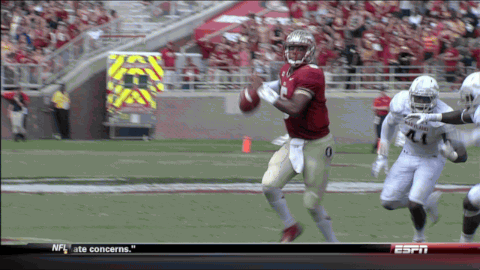 This play looks similar to the one the Johnny Manziel pulled off against Alabama.
With all due respect to Winston, Manziel's play was slightly more impressive. His play came in a tight game against the No. 1 team in the country, whereas No. 8 Florida State was blowing out its opponent. Manziel also threw it farther and as he was falling down. The reigning Heisman Trophy winner was much luckier, but it was the the more impressive play given the circumstances.
The eighth-ranked Seminoles could very easily run the table this season if Winston continues to make wild plays like this. Winston has quickly put himself in the Heisman conversation. If he wins, this play will likely be his signature.