NASCAR: Top 7 Drivers Who Have Burnt Out
May 19, 2009
What makes a NASCAR driver burn out?
Traveling week after week to a different city; pressure from sponsors for personal  appearance's;  being hounded by fans for autograph's at every venue; does it ever become too much?
Last Saturday at Lowe's Motor Speedway, I watched seven drivers burn out. It's not clear why they did it, or if there were any underlying circumstances.
What is known is this; they all seemed to burn out differently.
While I am no psychologist, I will attempt to define the level of burnout experienced by each individual driver.
1) Darrell Waltrip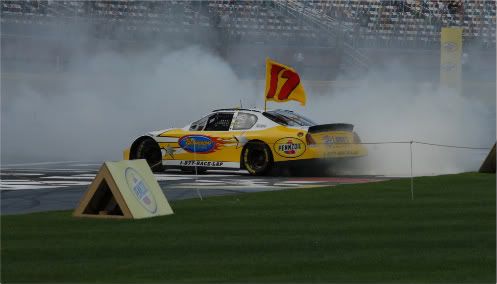 Darrell's level of burnout has perplexed me. He hasn't raced in over nine years, and has not won a race since 1992.
Given the span of time since his last win, it could be that Darrell has an affliction to crossing the finish line.
This could have attributed to his ending up in the grass and then going the wrong way down the track, to where he started, instead of where he was supposed to finish.
2) Clint Bowyer
Clint Bowyer has some burnout promise. His change of sponsor this year from Jack Daniels to BB&T could be having profound effects on him.
It is very doubtful that a government bailout of banks will help Bowyer's burnout, but consuming a bottle of his previous sponsor would have certainly made it more interesting.
3) Kasey Kahne
Kasey Kahne has been subject to a lot of smoke and mirrors lately.
His primary sponsor is still Budweiser, but his car owner seems to change yearly.
Some stability, and a win, would certainly help Kasey with his burnout situation.
4) Greg Biffle
Biffle came on strong last year in the chase, and then faded rapidly. His level of burnout seemed to mimic his chase performance.
5) Kyle Busch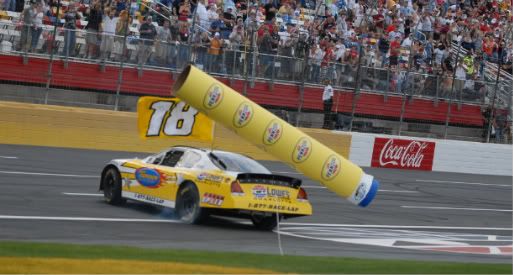 Kyle Busch might be the most experienced driver to burn out.
His temper tantrums, and ability to wreck anyone who gets in his way, seemed to be causing Busch some confusion Saturday.
He started his burnout off by hitting the wall, and then crashing into everything else in his way.
The logical explanation here is this: Busch couldn't comprehend that he wasn't actually in a race; therefore he felt all objects on the track were the enemy, and must be destroyed.
6) Jeff Gordon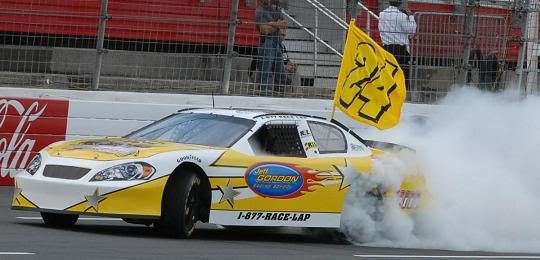 Jeff Gordon has been in NASCAR for 17 years, won four championships and has amassed 82 wins.
It is my opinion that Jeff's level of burn out is steady, consistent, and always moving forward, just like his career.
And finally, the best NASCAR driver to burn out, Kevin Harvick.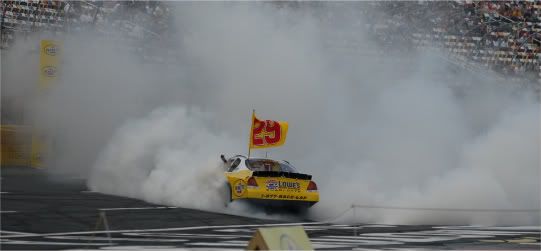 Kevin Harvick was thrust into his present job after the death of Dale Earnhardt.
He won his first race in only his third start, beating Jeff Gordon to the line in Atlanta. He added the Daytona 500 to his resume in 2007.
Harvick is hungry week in and week out.
He exhibited the highest level of burn out this year, and smoked the competition.