Top Nascar Celebrations: Driver's Unique Ways to Arrive at Victory Lane
March 11, 2009
Many drivers have reached Victory Lane, but few have shocked fans in the way they get there after taking the checkered flag.
Some, such as in Mark Martin, just quietly drive to Victory Lane after their cool down lap, others do donuts or burn out their tires.
But a few have, have done more.
I have ranked the top celebrations in recent years.
First on my list is Tony Stewart's fence climb. Though very dangerous, it's definitely a one of a kind deal.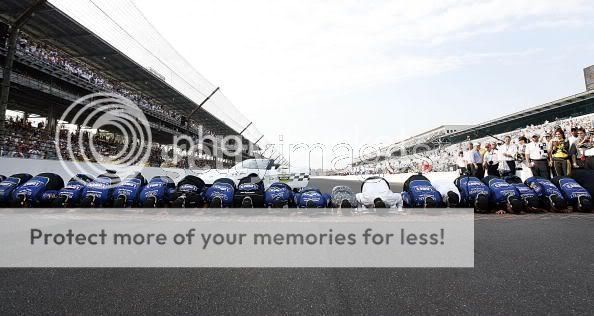 Yes...the kissing of the bricks after the Indy 500 pictured is Jimmie Johnson and his entire crew. Regardless of who it is, the tradition is pretty cool.
Yes, that is Jeff Gordon doing a polish Victory Lap with a Dale Earnhardt Sr. flag. A great champion, saluting a fellow great champion.
I know it's a burnout, but nobody does it like Happy does. Harvick has blown tires during his celebration, and has made it very cloudy.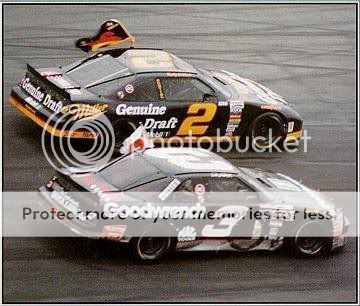 Show here is a Polish Victory lap at Atlanta, when Rusty Wallace had won the race and Earnhardt had won the championship. The duo did an Alan Kulwicki Polish Victory Lap to honor Kulwicki and Davey Allison, both of whom have lost their lives.
Shown here is the first race at Daytona after Earnhardt Sr. died at that track in 2001. Earnhardt Jr. won that race, and he and Michael Waltrip celebrated in the in field.
Pictured here is Kurt Busch after winning a Nationwide race, kissing the car.
And again, Busch does a snow angel after a win, his signature before this weekend at Atlanta.
Carl "flipping" Edwards. Wonder where he gets that name at? Never gets old.
Busch's new bow, Kyles way of thanking the crowd.
No one will forget the 1998 Daytona 500 when every crew member of every team lined up to tell Dale congratulations, after winning his lone 500.
The newest way to celebrate, proving Kurt has many ways to get to Victory Lane, make's me wonder what else he has in mind.
These are my top NASCAR celebrations. Let me know if I missed any.