NBA Draft 2012 Grades: Underrated Players That Will Prove Doubters Wrong
July 3, 2012
Ronald Martinez/Getty Images
The 2012 NBA draft happened less then a week ago, and the regular season isn't set to start until October 30. But that does not mean it's too early to start theorizing just how the incoming batch of rookies will impact their respective franchises.
There were a few shocking picks that many fans and analysts were lukewarm or skeptical about that may just end up being a pleasant surprise when they pan out.
Let's take a look at some of these potential studs and look at some grades they were given.
*Pick/Team/Player/Grade from ESPN Insider Chad Ford
Nos. 12/16/18, Houston Rockets: Jeremy Lamb, Royce White, Terrence Jones—C
It seemed that the Rockets were stockpiling picks in the 2012 draft to make a run at Dwight Howard, but they ended up selecting a three solid studs with a lot of upside. All three have superstar potential, and it's likely that one of GM Daryl Morey's selections will reach his ceiling.
Even if the other two just become starters or role players at best, it was a hell of a night for Houston. The Rockets altered their future and have a great youth movement underway.
Don't sleep on this team down the line. These three could become the cornerstones of a championship contender.
My Grade: B
No. 13, Phoenix Suns: Kendall Marshall—C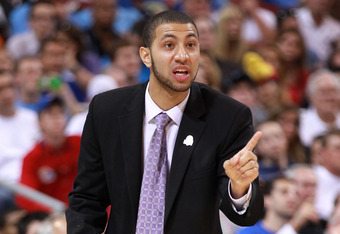 Andy Lyons/Getty Images
Considering that the Suns could possibly lose Steve Nash this summer as an unrestricted free agent, this pick makes perfect sense.
Marshall is one of the best passers in the class, and he has massive size that will allow him to fend off smaller guards.
Once he develops a more consistent jumper and improves his ability to drive, the UNC product will be able to keep the Suns running and gunning.
My Grade: A
No. 23, Atlanta Hawks: John Jenkins—C
Jenkins has one of the best shooting strokes, and his lightning quick release will help him see a lot of floor time in his rookie season. The Hawks have a huge hole at SG now that Joe Johnson has been traded, which means the Vandy standout will get plenty of opportunity to prove his worth.
If he can knock down open buckets at a high clip, the Hawks might not miss their overpaid star too much.
My Grade: B