Pittsburgh Pirates at St. Louis Cardinals: A Casual Fan's Perspective
July 1, 2012

Dilip Vishwanat/Getty Images
As long as I can remember, I've been a St. Louis Cardinals fan. I don't remember exactly how or when I decided to make them my MLB team of choice, but I'm sure it had a lot to do with my father and grandmother (both of whom grew up in Laclede County, Missouri) both being loyal Cards fans themselves.
But to be completely honest, other than professional wrestling, I'm not a huge sports fan. I have one team I follow in each of America's five major sports leagues (including the MLS), but unless they're heading to the playoffs or have recently acquired a new big-name player, I don't pay a lot of attention.
I keep all of them on my Google Alerts, and periodically check their rankings to see how they're doing, but I don't passionately follow anything you'd see on SportsCenter or ESPNews.
I tend to be a pretty optimistic fan until my teams are out of the playoff picture. After Albert Pujols and Tony LaRussa left St. Louis, most of the "experts" didn't give the Cardinals a chance this year. But, being a fan of the Cincinnati Bengals, I've learned to ignore the "experts."
After all, before the 2011 NFL season began, some were predicting the Bengals to have a winless season. I had more faith in Andy Dalton and A.J. Green, and low and behold, they proved everybody wrong and made it to the playoffs.
So when the 2012 MLB season started, I ignored the naysayers and assumed the 2011 World Series Champions would go on to make another playoff run. They picked up Carlos Beltran, and they started the season off very strong.
While they've been struggling a little more lately than I'd like, they are still hot on the heels of Cincinnati and Pittsburgh, so I knew the games this weekend were important.
One of my dad's clients gave him tickets to the games for Saturday and Sunday afternoon, and he graciously passed them on to me. I got into St. Louis on Friday night and realized this may not be the best weekend for a "casual" fan.
We didn't get to see the game on Friday, but we managed to catch the score: 14-5, Pirates win. That can't be a good sign.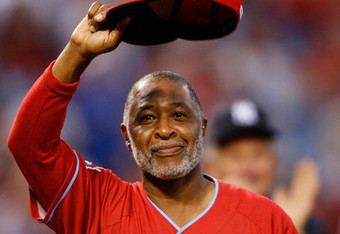 On top of that, the weather was insane. I know it's hitting record highs all over the country, but the forecast predicted 104 degrees for my Saturday game. All I could hope for was a Cardinals victory to help ease the pain of the scorching heat.
Having gone out in the city on Friday night, my friend and I were running a little late on Saturday. We heard Ozzie Smith was throwing out the first pitch, and although he was even less of a baseball fan than myself, we both held the Wizard in very high regard.
We were really bummed (even felt like bums) that by the time we got into the stadium, the Pirates' leadoff hitter was already at the plate.
Maybe we should have taken that as an omen.
We got to see high drama in the top of the first: Pedro Alvarez was up with a full count, bases loaded, two outs, in a still scoreless game. This was probably about the tenth Major League Baseball game that I've ever attended, and as far as I can remember, it's the first time I've ever witness a grand slam. Unfortunately, the Cardinals would never recover.
When the first inning was over and we were down 4-0, my friend and I decided we needed something to keep up our spirits. We shared an order of perhaps the biggest, sloppiest (most delicious) nachos I have ever had in my life, which he chased down with a beer and I chased down with a double Captain and Coke.
It took us almost two innings to finish the nachos and drinks, which just happened to be when the Cardinals showed signs of a comeback, scoring two in the bottom of the third. At that point, we probably should have purchased another round of nachos and drinks, our edible version of a rally cap, and perhaps the Cards would have scored two more in the bottom of the fifth to tie things up.
Unfortunately, there was no way we could put down another mound of those dangerously delicious snacks, and the Pirates were the ones to score two more runs in the fifth. Now down 6-2, we decided we at least had room for some more drinks.
While the Pirates were batting at the top of the fifth, and my body had started to digest the jalapenos from my nachos and the two double-cocktails, it was time for a bathroom break.
It took me a while to find a stall that wasn't currently in use, and feeling a little down about the game, I followed my bathroom break by talking with some locals about why St. Louis didn't have a professional basketball team and what restaurants I should try while I was in town.
It was the ninth inning by the time I headed back to my seat, and it seemed that a lot of the fans had given up and were already leaving the game.
To my surprise, we had scored another run while I was gone, and I was just optimistic enough to believe we could shut Pittsburgh out in the ninth and get at least enough runs to send the game to extra innings.
No such luck. The Pirates drove in one more run (in my head, I could hear the commentator from NBA Jam: "The nail in the coffin!"), and a scoreless bottom of the ninth sent the home crowd out of the stadium with a strong feeling of dejection.
So, it wasn't a glorious day to be a Cardinals fan. We drowned our sorrows with milkshakes from Crown Candy Kitchen and gourmet hot dogs from Iron Barley (thanks for the tips, Man vs. Food).
But this casual fan's optimism remains undeterred. I have tickets to today's game, and I have full confidence that the Pirates will finally fall to us as we edge closer and closer to top spot in the NL Central.
Plus, I'm headed to Chicago with Cubs fans when the Cardinals return to Wrigley Field in September. Even for a casual fan like me, life feels a little bit better when we get to destroy the Cubs.