Predicting the Cleveland Browns' Future Hall of Famers
June 28, 2012
Al Bello/Getty Images
I'll admit it: It's going to take a lot for any member of the current Cleveland Browns roster to make it to the Pro Football Hall of Fame someday, but of course it is not impossible. Super Bowl appearances and victories help, but players can distinguish themselves as Hall of Famers without them—depending on position, that is.
Here are three Browns that could, someday, find themselves enshrined in Canton. If the Browns can turn their fortunes around—and these men contribute to that turnaround—it's quite possible they'll be awarded a gold jacket in the future.
RB Trent Richardson
Of the 273 players currently in the Hall, over 30 played running back. If Trent Richardson can keep up the production he had last season at Alabama on the professional field, then there's little doubt he'll someday join them.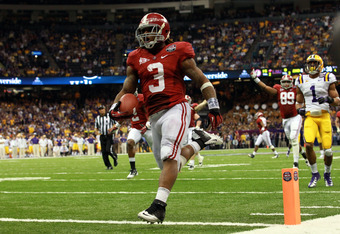 Ronald Martinez/Getty Images
At Alabama last year, Richardson had 283 carries for 1,679 yards and 21 touchdowns; he also caught 29 passes for 338 yards and three more scores. Now, he's set to be the centerpiece of the Browns offense, and should have a similar number of carries and receptions in his rookie season.
A player like him can certainly help a struggling offense find solid footing. Even if he doesn't lead Cleveland to a Super Bowl title, if he spends the majority of his career putting up those kinds of numbers, he'll easily attract the attention of Hall of Fame voters.
CB Joe Haden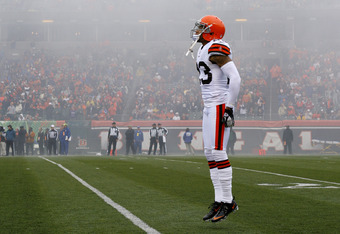 Tyler Barrick/Getty Images
In preparation for this article, I asked the following question on Twitter: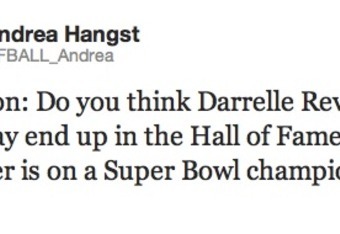 While a few responses said that the ring is the thing that would set Revis over the edge, the majority believed that as long as he kept playing at a high level, it doesn't matter whether or not he's part of a Super Bowl-winning team: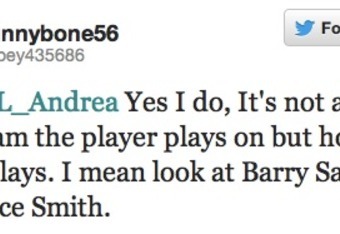 While Browns cornerback Joe Haden isn't quite on Revis' level, he's actually not that far off.
Last season, Revis played 1,036 defensive snaps and allowed a completion on just 41.2 percent of them. He allowed only one touchdown to be scored on him and opposing quarterbacks had a combined 45.6 quarterback rating when throwing in his direction—which they did 85 times (stats courtesy Pro Football Focus).
Haden was also thrown at 85 times last season. He played fewer snaps than Revis (994) and opposing quarterbacks had a combined 87.2 rating against him, but he allowed only three touchdowns and allowed a completion 49.4 percent of the time.
In 2011, Haden had 65 tackles, one sack, defended 19 passes, forced one fumble and had one fumble recovery. The only dip he had in production from his 2010 rookie season was in interceptions; he went from six to zero. 
But Haden is young and has a lot of time to prove himself as one of the NFL's best shutdown corners. In the pass-heavy NFL of today, a cornerback like Haden is a prized commodity. If he keeps this up, he could be a Hall of Famer regardless of whether or not the Browns win a Super Bowl in his time with the team.
DT Phil Taylor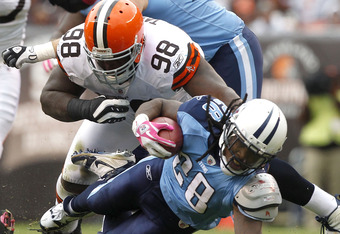 Matt Sullivan/Getty Images
What an impressive rookie season Phil Taylor had—59 tackles, four sacks and a forced fumble. Though he'll miss part of (if not all of) this season with a torn pectoral muscle, if he can come back and continue performing at such a high level, he has a shot at someday finding his way into the Hall of Fame.
Defensive tackles aren't all that well-represented in the Hall, simply because it's not the flashiest of positions. Speedy edge rushers get more attention, and more sacks. But Taylor is the anchor of the Browns' defensive line, one of their most talented players and should be more of a centerpiece than an afterthought during his time with the team.
Taylor needs a long, productive career to get into the Hall and a Super Bowl ring on his finger wouldn't hurt his chances either. But for someone so young, Taylor has all the potential to be one of the NFL's all-time best defensive tackles.
So, is there anyone else currently on the Browns roster who could prove himself Hall of Fame-worthy when his career is up? Let me know in the comments below.