West Virginia Debuts Hideous All-Gray Uniforms and Duke's Insane New Helmets
June 28, 2012

Go ahead and blame Oregon.
Ever since the Ducks began wearing new uniforms almost every week (they currently have 512 possible combinations, per The Post Game), other schools have followed suit. West Virginia is no exception, as the Mountaineers have just unveiled a new gray uniform and it is, well...You be the judge.
It's understandable why WVU wants to change its uniforms up a bit. There is a lot of added benefit to it. In fact, alternative uniforms seem to be a big selling point on the recruiting trail now.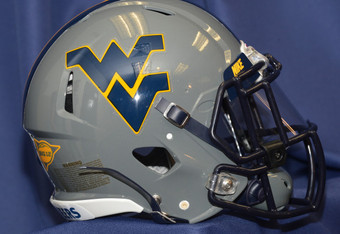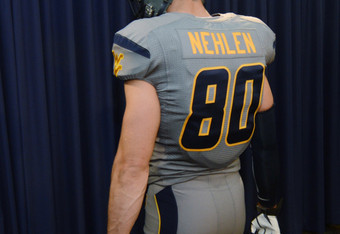 It sounds as if head coach Dana Holgorsen succumbed to a little peer pressure, according to CBSSports.com:
It's a recruiting thing. If you look across the country, we're behind on this. Everyone is going (Nike) Pro Combat. Everyone has three or four new uniforms. We're far from that. It's recruiting. Why is everyone doing it? Because the kids want it. It's television and marketing and the kids get excited about what they can see.
It may not be 512, but West Virginia is on its way, as the school now has 32 potential uniform combinations to choose from.
Not to be left out, Duke also seems to be getting in on the alternative-uniform action. A photo surfaced via @RayBurnM on Twitter with a new black matte helmet:
New Duke helmets #dukegang twitter.com/RayburnM/statu…

— Rayburn McCulloh(@RayburnM) June 9, 2012
Looks like Duke will have an all-black uniform this season then. While currently all speculation, the black helmet speaks volumes.
Like it or not, 2012 is already on track to be another fashion show in collegiate football. One can only imagine what Maryland will be wearing.