ESPN Body Issue 2012: Release Date, List of Athletes and More
July 2, 2012

Julian Finney/Getty Images
It's back.
ESPN The Magazine's Body Issue—its yearly tribute to the athletic physique—is set to hit newstands in July, and features a slew of intriguing athletes from Tyson Chandler, Rob Gronkowski and Jose Bautista to Daniela Hantuchova, Abby Wambach and Candace Parker.
While there won't be the huge rush of intrigue that came with Hope Solo's inclusion in the issue last year, ESPN's answer to the Sports Illustrated Swimsuit Edition is always worth checking out.
Check below for all the info currently available for this year's edition.
Release Date
This year's Body Issue will hit newsstands on July 13.
Athletes in This Year's Issue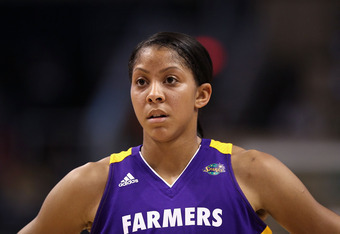 Christian Petersen/Getty Images
Drum roll, please—the 27 athletes to appear in this year's issue are:

Dudes: Carlos Bocanegra (soccer), Rob Gronkowski (NFL), Tyson Chandler (NBA), Maurice Jones-Drew (NFL), Jose Bautista (MLB), Brad Richards (NHL), Mike Smith (jockey), Tim Morehouse (fencing), Walter Dix (track), Danell Leyva (gymnastics), Ashton Eaton (decathlon), 
Ladies: Daniela Hantuchova (WTA), Abby Wambach (soccer), Candace Parker (WNBA), Maya Gabiera (surfing), Ronda Rousey (MMA), Suzann Pettersen (LPGA), Carmelita Jeter (track), Anna Tunnicliffe (sailing), Oksana Masters (paralympic rowing) and the USA Volleyball Team (Destinee Hooker, Stacy Sykora, Alisha Glass, Cynthia Barboza, Megan Hodge, Nellie Spicer and Heather Bown)
Tyson Chandler On His Decision to Participate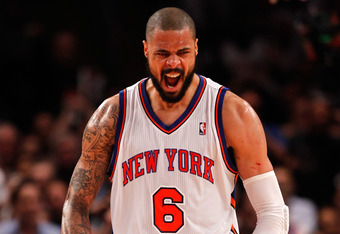 Jeff Zelevansky/Getty Images
The following excerpt is from an interview Chandler gave for ESPN.com (which will appear in the Body Issue as well):
I think it gives the average person a good look at athletes' bodies and why we are able to do the things we do. I think a lot of people are curious about it. I wanted to allow people to look at my body and see why I'm able to do the things I do on the court. Also, it's a very artistic shoot, and seeing that in past issues made me want to do it.
I've always though it was ironic that a yearly issue dedicated to the athletic form was called the "Body Issue." After all, that's exactly what it gives the rest of us, if you catch my drift.
I kid, I kid.
As always, this year's edition looks to be an intriguing glimpse into the physiques that help our favorite athletes achieve the greatness in sport we so admire them for. Be sure to check it out.
Hit me up on Twitter—my tweets hit the mark more often than Spain's passing.