Spotlighting the Cleveland Browns' Safety Position Heading into the 2012 Season
June 28, 2012

Matt Sullivan/Getty Images
Among the crew of defensive backs currently on the Cleveland Browns roster are five safeties. T.J. Ward is likely going to nab the starting strong safety, but the departure of Mike Adams in free agency means that the free safety job is up for grabs.
So let's take a look at the five most prominent members of the Browns' safety corps and see what—if anything—they'll each contribute to their team in the upcoming season.
Usama Young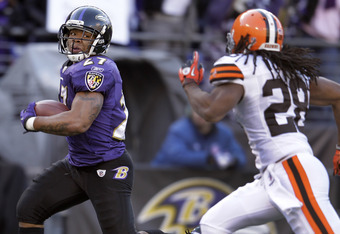 Rob Carr/Getty Images
Heading into the 2012 season, it seemed like Usama Young would easily win the starting free safety job. He was the Browns' third-leading tackler, with 70, and notched one interception last year. But now, Young has some serious competition for the job.
Second-year player Eric Hagg has been looking good in OTAs and will be pushing Young hard during training camp. Young will have to prove himself worthy of holding onto that starting job, as Hagg has already started to eclipse him.
If Hagg does become the Browns' starting free safety, Young will still get situational work in nickel and dime packages.
Eric Hagg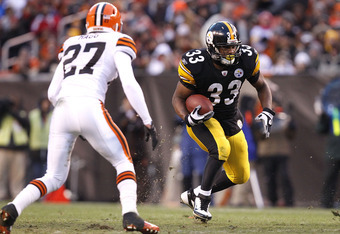 Matt Sullivan/Getty Images
Eric Hagg, a 2011 Browns draft pick, missed most of his rookie season after undergoing knee surgery. He did eventually take the field late in the year and looked good, netting 11 tackles and one fumble recovery.
As mentioned above, Hagg has continued to improve this offseason and is quickly gaining on Young and the starting free safety job. In both 7-on-7 and 11-on-11 drills, Hagg stood out. If he becomes the Browns' starter, it will be quite the leap for the seventh-round pick.
T.J. Ward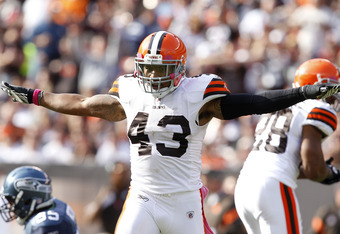 Matt Sullivan/Getty Images
Strong safety T.J Ward had a far better 2010 than 2011. In 2010, at full health, Ward was the Browns' leading tackler, with 123, had two interceptions, a forced fumble and a blocked kick.
In 2011, Ward dealt with a lingering hamstring strain and a sprained wrist before heading to injured reserve after spraining his foot in Week 9. The result? Just 39 total tackles, one sack and a forced fumble.
But now Ward says he's back to full health, and as such, should return to being a major contributor on the Browns' surprisingly strong secondary.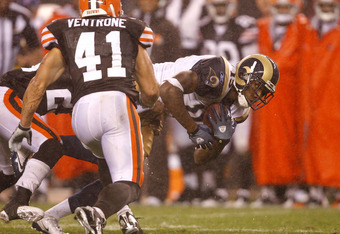 Matt Sullivan/Getty Images
Ray Ventrone
Ray Ventrone has been with the Browns since 2009, contributing primarily on special teams while providing depth at the safety position. He received a three-year, $2.2 million contract this offseason to continue to provide them with his special teams skills. He won't likely play many defensive snaps this season.
David Sims
David Sims was an undrafted free agent signed by the New York Giants last year, before being waived and then picked up for one week by the Tampa Bay Buccaneers. Shortly after being released by Tampa, the Browns grabbed him and put him on the practice squad.
Sims is undersized for a safety—he's listed at just 5'9"—and as such, likely doesn't have much of an NFL future as a safety. The Browns will likely keep him on the practice squad this year, if not release him. Sims seems destined only for special teams duties.