Paulina Gretzky Dating Jarret Stoll? Latest Twitter Pics Start Rumor
June 26, 2012

Paulina Gretzky took some pictures of her canoodling with LA Kings' Jarret Stoll. They were more than enough to flame the fires of relationship rumors. 
Busted Coverage has a couple of pictures that will have pretty much everyone convinced the two are more than just buddies. 
The first one features Gretzky enjoying a dip in the jacuzzi with Stoll. Actually, I should remedy that sentiment by saying it's Stoll who is enjoying things.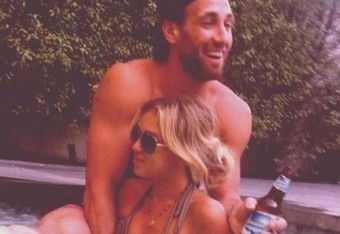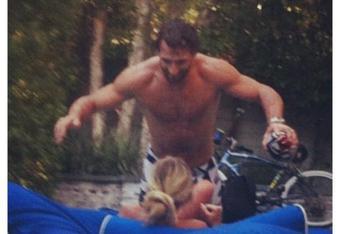 The Kings center is on a whirlwind tour at the moment as he enjoys what might be the best summer of his life. 
Relishing the Stanley Cup will do that. 
The second picture comes from Gretzky's Instagram feed Pmgypsy, and it seems this pic has since been deleted.
I would love to hear what you all think. Dating, or not dating?
We thank Busted Coverage for snapping it off before the subsequent second thoughts of the Great One's daughter.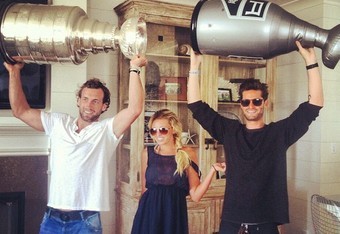 Speaking of Wayne Gretzky, I am sure the former Kings legend is keeping away from watching his daughter's Twitter feed. 
He was once fed up with the goings on of his daughter's continuous and sultry picture updates. I would like to think these pics are filed appropriately in the TMI section for a father. 
Poor Wayne must be weak from the stress by now. 
Paulina Gretzky knows how to take pictures with her phone, and that fact has made her an Internet superstar. 
It also means we can sit back and wait with the guarantee of another set of pictures will arrive shortly. Three cheers for technology and the proper use of smart phones. 
Follow me on Twitter for more words of wisdom.