Arsenal Transfer News: Players Who Are Way out of Arsene Wenger's Price Range
June 25, 2012

Ross Kinnaird/Getty Images
Arsenal is looking for the final pieces of a championship caliber club this transfer season.
The Gunners finished the Barclays Premiership season 19 points back from both Manchester City and United. Manager Arsene Wenger has his work cut out for him to make up that ground and establish Arsenal as the best club in England.
Wenger made an important step today as The Guardian is reporting that Arsenal has signed French forward Oliver Giroud for a transfer fee of £13 million.
With £13 million of a reported £57 million budget now gone, Wenger will need to watch his money and make sure he is getting the most bang for his buck.
Giroud should prove to be worth the price tag, but how much more Arsenal can afford will be worth keeping an eye on. 
Some players will be worth it, but here are a few that Arsenal should probably pass on.
José Salomón Rondón
The young Venezuelan Rondón has been tearing it up with Malaga for two seasons and seems ready to make his way into the Premiership.
At 22, the striker is entering his prime as a footballer and is creating a name for himself throughout Europe.
Rondón's stock is rising fast. Chris Beattie of tribalfootball.com is reporting that both Arsenal and Chelsea have interest in the striker.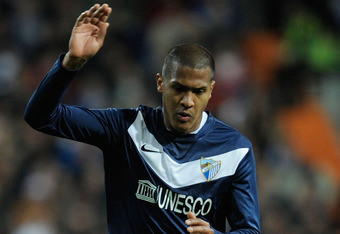 Denis Doyle/Getty Images
While he would be an asset to the Gunners, Rondón is not a necessity for this team and would take up a decent sum of cash from Wenger's budget.
Beattie reported that Arsenal is willing to pay €18 million for Rondón. It's unsure what Chelsea is willing to pay, but it is unwise for Arsenal to enter a bidding war with them.
Additionally, the signing of Giroud makes it hard to pour additional money into another forward.
Fernando Llorente
Athletic Bilbao striker Fernando Llorente also seems to be ready for a jump to England.
Llorente is a little older than Rondón at 27, but he is still a valuable asset to a team looking to take on the fees associated with him. Llorente has a buyout clause in his contract close to £28 million, a hefty sum for many clubs. 
Arsenal cannot afford to dump their money into strikers without addressing their defense, and it seems they have taken care of the position with Giroud. The fate of Robin Van Persie in London will play into Llorente's future in England, but as of now Arsenal shouldn't spend that much on Llorente.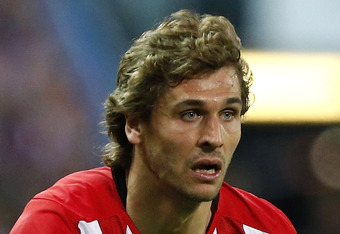 Angel Martinez/Getty Images
Jan Vertonghen
Vertonghen has been linked with Tottenham since the end of his season with Ajax, but the Spurs are facing competition with Arsenal to sign the defender.
Vertonghen told The Daily Mail that he will sign with Arsenal if he can't get a deal worked out with Tottenham soon. Wenger has to be extremely cautious heading forward with Vertonghen. Ajax is seeking £12 million for Vertonghen, and that price could go up should they begin a bidding war with Tottenham.
Right now, Wenger should steer clear of the defender with the price this high.