'We Grew Wings' Documentary Tells Story of Rise of Oregons Women Athletes
June 25, 2012

Andy Lyons/Getty Images
I recently had the opportunity to view some excerpts from the documentary We Grew Wings, a project centered on the women's track program at the University of Oregon. The implementation of Title IX in 1972 is the matrix in which two successful eras in women's track at Oregon were joined together.
Many younger track fans might take the recent success of the University of Oregon Women's track program for granted.
After all, they are the three-time defending NCAA Indoor champions and runners-up in the last three NCAA Outdoor championships. They have gained a level of respect and honor throughout the collegiate sphere never before experienced in school history.
It may appear that the current days of glory have been going on forever.
In actuality, much of the fruit we see and enjoy today is the product of a seed that was planted decades ago—in soil that bore little resemblance to the fertile, sandy loam which lines the banks of the Willamette River.
In those days, for women athletes, it was often a rocky, dry and hard row to hoe.
We Grew Wings is a documentary about two different championship eras in women's track at the University of Oregon—one was an era of sowing, the other an era of reaping.
The film expertly ties the two activities together through personal reflections—both current and past—and shows how they are both part of a larger endeavor, resulting in the abundant harvest so evident today.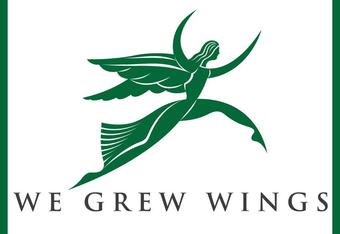 We Grew Wings is peppered with anecdotes and insights from Oregon legends Leann Warren, Claudette Groenendaal, Grace Bakari and Quenna Beasley.
Familiar current athletes English Gardner, Melissa Gergel, Jordan Hasay and Jamesha Youngblood add their perspective, and the viewer is struck by the sister-like bond between the generations.
With the U.S. Olympic Trials ongoing right now—and Hayward Field being showcased to the world—a June 30 release date couldn't be more perfect.
The film is a statement of one generation clearing a path for a generation to follow.
The target audience would be anyone interested in sports history and its undeniable influence on individual lives—and society in general.
Portland filmmakers Sarah Henderson and Erich Lyttle poured their combined 40-plus years' experience into the film—and it shows. It's a high-quality HD production, sweetened with creative nuance.
Executive Producer is Ellen Schmidt-Devlin. Katherine Ross narrates.
We Grew Wings will have its world premiere this Saturday, June 30 at the Eugene McDonald Theater in Eugene, Oregon.
Perfect subject. Perfect location. Perfect timing. Go enjoy!

For more information, go to the We Grew Wings website.
Also, visit their facebook page.