Breaking Down Why the NCAA Absolutely Must Pay Exploited Athletes
June 22, 2012
Nick Laham/Getty Images
The NCAA, Division I schools and the sports-consuming public must overcome their hypocrisy and support pay for college athletes.
After all, no one denies that college sports are big business, or takes issue with its premier coaches—who are often state employees—making millions of dollars a year.
Nor do we have a problem with universities drawing in many more millions from television contracts, brand sponsorships and ticket and merchandise revenue.
However, many believe paying athletes even disproportionately small sums of money would compromise the spirit of the sport, which has its roots in amateurism—or, athletes playing for the love of the game and nothing else.
Let's address the obvious: In popular programs in the most popular college sports, the best athletes do not simply play for love, but for the chance to be drafted into professional leagues where they will be paid for their talents.
This makes college sports something of an unpaid internship. The rationale is much the same: proponents of the NCAA's status quo argue that a student athlete's reward is a free education, much like a Microsoft intern's privilege is to learn about the technology industry.
Of course, there are several major differences, chief among them being that elite college athletes rarely have a chance to take advantage of that education.
The average college basketball player, for example, practices between two to three hours a day, plays two or three games a week and participates in a number of strength and conditioning sessions on top of that. There is little time left over to pursue an education in earnest.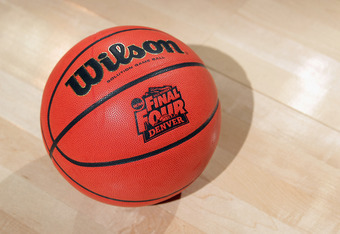 Doug Pensinger/Getty Images
And that's assuming a college athlete has an interest in education to begin with.
Because the NFL and the NBA both have age restrictions, players must spend time in college before turning pro. This forces high school athletes with no academic inclination to go along with the ruse that they are students.
The ruse works for the professional leagues, as teams get to scout prospects in college, which mitigates their risk when it comes time to draft. And it certainly works for colleges and universities, who rely on football and basketball revenues to support their operations.
It does not work out for pro-bound athletes, however, a number of whom do not have the academic wherewithal to take advantage of a scholarship.
At the end of the day, it's a fairly simple analysis: college athletes are paid in a currency that many of them cannot or will not use.
So why is the status quo still in place despite the unfairness at its foundation?
It could be that moneyed interests, like universities and television networks, have successfully fought back attempts to share revenue with athletes. But that presumes an almost unfathomable greed on their part, as there is more than enough money being made to give college athletes a small cut. 
In truth, the current system persists because we, the consumers of college sports, prefer it.
We subscribe to very romantic notions about college life, and we insist that college athletes subscribe to them as well.
We like that "students" of our alma maters live in our old dorm rooms and eating the cafeteria food we used to eat.  We like to imagine them using dimes and quarters to pay for delivery pizza the way we once did. We like to imagine that their reward is to be the kings and queens of the college parties where we made some of our best (and worst) memories.
It's a noble thought that college athletes live these moments as we did (or do). But it's also an indulgence that costs talented young people critical income-generating years in their profession of choice.
To illustrate the patent unfairness of this, imagine spending some of the most productive years of your career making no money. And imagine that it's all because a bunch of older, much less talented retirees of your organization made nothing when they were your age, and now insist that it is "character-building" for you to do the same.
Nostalgia can be an oppressive thing, particularly in the issue of compensation for college athletes. However, institutions eventually die when conscience and common sense are not allowed to take their rightful place, and the NCAA is on the losing end of a battle to preserve amateurism in the college ranks.
More and more of us realize that paying college athletes is the only fair thing to do. For their sake, let's hope the powers-that-be realize the same before they force themselves into obsolescence.