Erin Andrews Bikini Pics Start Rumor Mill at TMZ
June 12, 2012

Erin Andrews is sparking quite the debate, and it has nothing to do with where the sports reporter will land next, but everything to do with bikini pictures that have surfaced. 
TMZ did some sleuthing recently and have come up with a question I am confident the entire Internet will be willing to chime in on. 
Did Erin Andrews have plastic surgery to enhance a certain portion of her body?
It is a simple question that has garnered a great deal of interest because, well, it is Erin Andrews. The ESPN sideline reporter's popularity has waned some in the last year as she continues to negotiate with the network on an extension.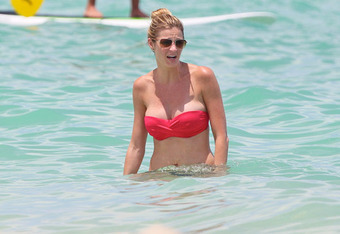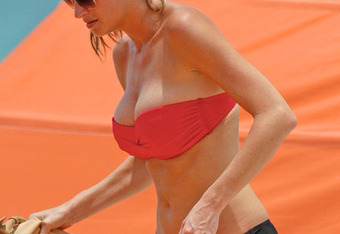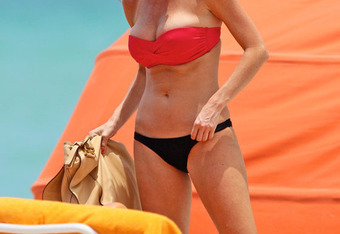 The TMZ report makes things quite simple: 
...after one staffer suggested parts of the ESPN reporter were simply too good to be true ... specifically, her massive boobs. 

Erin took her gravity-defying twins out for a swim in Miami this weekend ... and while they're definitely spectacular, are they real??
They also have a slideshow with more bikini shots for those interested. 
I will let the enclaves that enjoy such a debate carry this torch of discourse. 
I am far more interested to see where this woman will land in the next few months and where her popularity will be once she brings closure to this uncertain time in her career.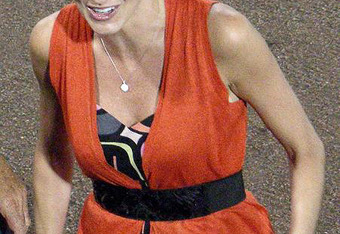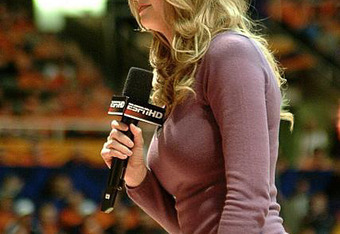 What these bikini shots and the hype around them proves is that the world has not yet forgotten about the blonde bombshell. 
The last year may have been dominated by Michelle Beadle talk, but the network still has a woman that used to dominate the discussion of engaging women delivering sports news. 
Fake, not fake. I am more interested to hear if you think Andrews is back to being the superstar at ESPN she once was. 
If not, will she bounce back and be the one we hope is working sidelines for the biggest games on the network?
Time will tell. At least we have these pictures to further debate. Yes, that is what they will do, further the debate. 
Follow me on Twitter and help me bring sexy back.