Euro 2012: Are France Serious Contenders in Poland and Ukraine?
June 5, 2012

Mike Hewitt/Getty Images
At the last major football tournament—2010 FIFA World Cup in South Africa—the top three teams were Spain, the Netherlands and Germany.
At the 2012 UEFA Euro Cup in Poland and Ukraine, which kicks off Friday, these three nations will once again be the favorites.
The team that finished fourth in the Euro 2012 Expert Power Rankings was France. Interesting, considering that "Les Bleus" finished at the bottom of their group at the World Cup, scoring only one goal and totaling only one point.
Since then, the squad has undergone a colossal transformation.
The team fired manager Raymond Domenech who, after a successful World Cup in 2006, had struggled to unite the French team after stars Zinedine Zidane and Lillian Thuram had retired.
On June 26, 2010, two weeks after the World Cup debacle, former France centre-back and Bordeaux manager Laurent Blanc was appointed to lead the national team.
Only nine of the 23 players that Blance selected for the Euros have played for France in a major tournament. Of those, only seven were in South Africa.
Is it reasonable to expect big things from France in Poland and Ukraine?
Looking on talent alone, yes. France could make some noise.
Hugo Lloris is one of football's most underrated goalkeepers, and may be looking to be noticed by a bigger club after playing his entire career in France.
Although the loss of Arsenal right-back Bacary Sagna could prove, Lille's Mathieu Debuchy has showed that he can be a suitable replacement in his three caps for the team.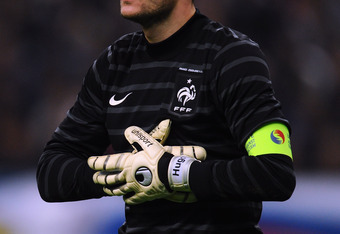 Mike Hewitt/Getty Images
Barcelona defenseman Eric Abidal has a liver problem that will keep him out of Euros, but France has undeniable depth at left-back.
Manchester players Patrice Evra and Gael Clichy should be fine starters for France.
The French defense is now seemingly set, with Laurent Koscielny and Phillipe Mexes poised to start to complete the back four.
The France midfield is clearly their strength, with Yann M'Vila—if he's fit—and Alou Diarra to hold. Newcastle pair Yohan Cabaye and Hatem Ben Arfa have formed a great chemistry at St. James Park, and I would personally love to see them star in Blanc's midfield.
Two of France's most accomplished players are Bayern Munich's Franck Ribery, who seems on form after netting twice in the past two international friendlies, and Manchester City's Samir Nasri, who has also looked solid in the victories against Iceland and Serbia in recent weeks.
France only has two options to start at striker, but both are quality players. Karim Benzema has had tremendous success at Real Madrid and, after missing out on the World Cup, must be excited to carry France's attack over the next month.
The other striker is hot transfer target Olivier Giroud, who finished tied for the Ligue 1 lead with 21 goals. He was essential in Montpellier's surprise finish at the top of the table.
Giroud is eager to catch the eyes of big clubs such as Arsenal, Liverpool and Manchester United at the Euros.
Although it would be a treat to see the two of them as a pair, it seems more likely that Blanc starts one man up top. It will probably be Benzema with Olivier coming off the bench.
France is almost on par with any other team in the tourney, but that doesn't necessarily indicate success.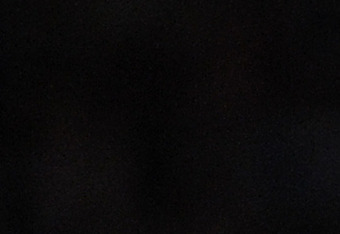 David Ramos/Getty Images
However, "Les Bleus" have gone undefeated over their past 20 matches, winning 14, including wins over Germany, Brazil, England and USA.
The team is jelling at the right time, as Ribéry, who greatly struggled for years while playing for France, is finally playing at his Munich level for his international team.
The draw also plays out nicely for Blanc's side.
Their group contains England, Sweden and co-host Ukraine.
Ukraine seems certain to finish in the bottom of the group, as they are probably only here because of the tournament being at home.
Sweden is also not a great squad, as Zlatan Ibrahimovic can't carry his team all the way to the knockout stages. 
That leaves France and the Three Lions.
Usually, it would be a tough debate. Roy Hodgson's men are missing stars Wayne Rooney and Frank Lampard, as well as probable starter Gary Cahill. He was in superb form at the end of the season for Chelsea.
Without these key cogs, especially given that Rooney's ban will keep him out of the France-England clash on June 11, the Brits' injury woes will hold them to a second-place finish. 
This leaves the top of the group to the French.
Winning the group is critical to avoid a showdown with defending Euro and World Champion Spain in the quarterfinal.
Finishing at the top of Group D would enable France to face either rivals Italy, Ireland—which would provide a huge storyline due to what happened in this 2010 World Cup qualifier—or Croatia. The outlook of Group C has been muddled with Italy's recent match-fixing scandal.
Of course, it is likely that France would need to defeat two of the big three in order to bring back the title they won back in 2000.
That is a tall order for any team—especially such an experienced one—to pull off. France's run will likely end before they can lift the trophy.
France's radical change back to prominence has been stunning and extremely impressive. They are probably the tournament's fourth-best team, which would have been utterly unthinkable just a year or so ago.
Blanc has turned a laughingstock into one of the world's best teams, but a championship may be too tall of an order.