Financial Advice for the 2012 NFL Rookie Class
June 1, 2012

Al Bello/Getty Images
For the typical NFL rookie, starting a career in professional football is not merely a chance to achieve a dream and play a great sport for a living, but it's also a catastrophic lifestyle change. 
Those of us who have attended college, even for a short period of time, can recall a daily life that featured microwaved noodles, a collection of quarters for laundry, as well as a car that was consistently stuck with only an eighth of a tank of gas. 
Many people rise above the penny-pinching lifestyle after graduation, but it's hardly an overnight change. It takes years to earn a comfortable life by saving money and rising through the corporate ranks. It's a gradual process. 
But imagine yourself sleeping on a futon one night, and the next night you're suddenly living on a $390,000 dollar salary (the minimum salary for an NFL rookie). Or better yet, what if your bank account is empty one day, but the very next day you're a millionaire? 
This is the scenario that NFL players face upon entering the league. 
Ex-athletes receive zero sympathy for financial troubles because of the gross amounts of money they earn over the years. However, adapting to a life of wealth is certainly a difficult task. Budgeting $100 over a month is much simpler than budgeting $5 million over 50 years. 
So with that in mind, what can the 2012 rookie class do to insure financial success? 
1. Ignore Your "Friends," Stick With Family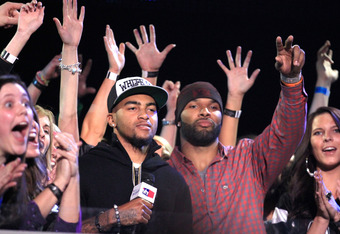 Christopher Polk/Getty Images
I challenge anyone to watch HBO's Entourage without picturing yourself in Vincent Chase's shoes for even a second. 
And while irresponsible spending and treating your friends to Italian sports cars makes a fantastic half-hour comedy, it's a poor way to live in the real world. 
The friendship theme was a nice touch to the show, but life is much more cynical than television. In reality, a wealthy person has several true friends, but most "friends" are looking for access to the wallet. 
Many of the first-round draft picks from the 2012 class are now millionaires (or they will be eventually). The best advice for them is to completely cut their friends off financially. 
If the friends stick around after being cutoff, then they are real friends. If not, then they were most likely looking for a payday all along. 
Another important point for NFL rookies to remember: Your friends know nothing about investments. 
If a friend has a great idea for a business or an investment opportunity, the best thing to do is ignore them completely. 
After all, Michael Vick's dog fighting ring was just a small money-making opportunity that he was talked into by his friends. He wanted to lend a helping hand and it landed him in prison.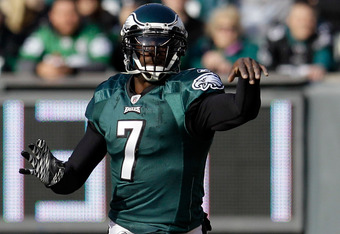 Rob Carr/Getty Images
So who can be trusted if not your friends? The answer is simple—family. 
There are some exceptions, obviously, but as long as the family doesn't have a history of shady behavior, then they are the ones who will always be looking out for your best interests. 
2. Research Your Professional Money People
So friends can frequently end up being vultures, but if someone wears a suit and works in a fancy office then they can be trusted, right?
Wrong. 
NFL players are not only financially victimized by old friends with bad intentions, but they are also viewed as targets for weasels who claim to be professionals in money management.
They'll promise to double a $200,000 investment in no time, but after the money disappears they shrug their shoulders and tell you there's no such thing as a safe investment.
NFL rookies need to do their due diligence when it comes to finding true money professionals who can be trusted.
The best thing to do is speak with veterans and retirees in order to get advice. Find former players who are still living comfortably and ask them how they invested their money.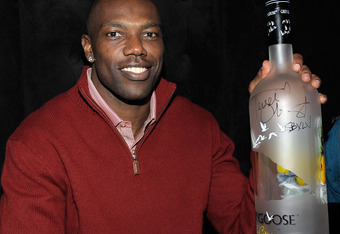 Charley Gallay/Getty Images
If you think a professional is unwilling to take advantage of someone, then just ask Terrell Owens.
Owens went broke after making $80 million throughout his career. He claims that he was too trusting and allowed other people to handle his money for him.
It certainly cost him in the end. 
3. Ease the Transition
After being drafted No. 1 overall in the 2010 draft, Rams quarterback Sam Bradford signed a six-year deal worth $78 million. 
So after becoming a millionaire practically overnight, what was the only major purchase Bradford made during his rookie season? 
A ping pong table. That was his only major purchase as a rookie according to an interview. 
Notice the answer was "ping pong table." Not a convoy of Escalades, not a house from MTV Cribs, not a Gulfstream IV jet and not a Bengal tiger. 
Bradford did the right thing by not showering himself in riches. The best thing a young player can do is to ease himself into the lifestyle. 
By gradually entering the millionaire lifestyle, it allows the player to see what kind of spending is acceptable and what kind of spending is too overwhelming. 
On the other hand, if a player immediately spends a large portion of his money and suddenly discovers he can't afford to maintain the his newly-purchased home and private jet, then there's not a lot of money to fall back on.