Iowa Football: Check Out Massive Bear That Hawkeye QB James Vandenberg Killed
May 29, 2012

Eric Francis/Getty Images
A photo of Iowa quarterback James Vandenberg posing over a freshly slain bear hit Twitter on Monday, so whatever you did for Memorial Day, Vandenberg has you beat in the violence department.
In fact, there's a dead animal featured quite prominently, so we're just going to put it farther down in the post than the header. Hey, the overlap in the Venn diagram of football fans and people disgusted by the sight of dead animals isn't very big, but it exists.
So, dead bear. Giiiiiiiant dead bear. Giant dead bear and a very happy quarterback. You want to see it, yes?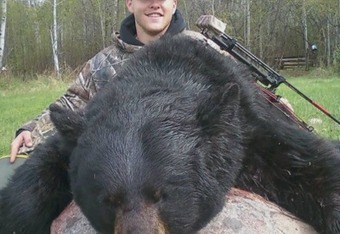 Here's where we'd normally make a "gunslinger" joke, but Vandenberg's not holding a gun; that's a bow. He's a bowandarrowslinger!
It's worth pointing out that the person who posted this photo on Twitter (after finding it at HawkeyeLounge.com) issued the following challenge with the photo: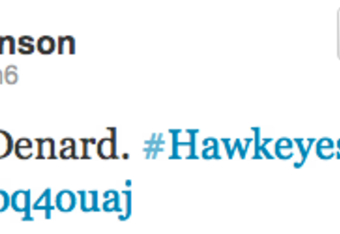 No! Retract that statement this instant, sir! Do not encourage Denard Robinson or any other Big Ten quarterback to take up arms for sport! We cannot stress this enough!
Encouraging escalation in hunting challenges is usually fine, but when it starts at "bear," there really aren't many steps from there to "human."
I'm not saying that the logical end of this scenario is a B1G QB like Taylor Martinez or Matt McGloin loading a hunting rifle and muttering "the most dangerous game of them all" with a wry grin on his face...actually, that is exactly what I'm saying. Bear hunting + one-upsmanship = human hunting.
Plus, these are Big Ten quarterbacks we're talking about. Aim isn't really anybody's strong point this year.