Michelle Beadle Winning ESPN Skirmish with Erin Andrews
May 25, 2012

Michelle Beadle and Erin Andrews continue their behind the scenes battle even as one of them leaves ESPN. 
Beadlemania will have to live on at NBC in whatever form Michelle Beadle is utilized. As for Erin Andrews, her future is uncertain as she inches closer to the end of her contract with the worldwide leader. 
For fans of the two women, a supposed feud will take another turn as they will presumably take up vastly different paths in their careers. 
Finally, we had some thoughts on the whole mess that may just be a great media fabrication.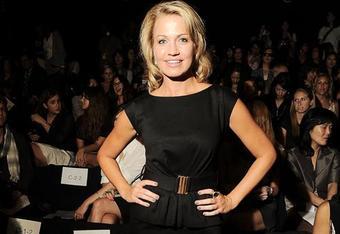 Beadle spoke out to USA Today and offered her opinions on that other blonde lady at ESPN, Erin Andrews. 
"Oh, wouldn't that be great for everyone? I don't even know the person. We're very different. I don't hang around in the same circles. Maybe it's because she's another blond girl in the business. I guess everybody loves a good catfight. That was fun."
We are all pretty silly if we think Beadle is going to bow out of ESPN with anything but grace, but we came here for a good ol' fashioned cat fight. 
The Internets have promised this, and we must be satisfied. 
I guess we will take the latest quote from Beadle which could be taken as a veiled shot across the bow of Erin Andrews.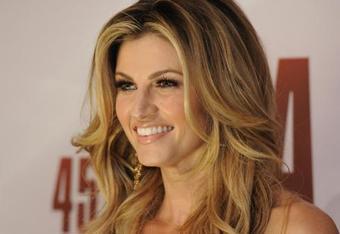 Beadle was interviewed by Chad Finn of The Boston Globe recently and spoke about her move from ESPN to NBC, but also gave this barb as well. 
When confronted about the end of her rivalry with Andrews, Beadle stated:
"None of that really bothers me too much. I'm not out there. I don't go to events to have my picture taken. I don't really care if my name is mentioned on a blog. It's not my thing. I'm not going to hire a publicist or anything like that, it's just not what I'm interested in.

"It is interesting what people will attack you for or comment on - your looks or whatever - because in the end it's just my job. It's a really fun career, and I love it, but I'm still going to live my life."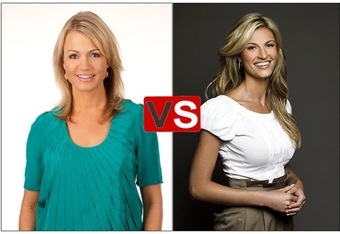 Big Lead Sports took this quote one further and linked to this picture of Andrews as an example of going to the big events.
So is this a parting shot? Perhaps. Was there an big rivalry between the two ladies that comes to an end as Beadle leaves? Possibly.
If so, Beadle is winning.
Andrews is still in negotiations with ESPN over her contract which will soon expire, and the gig to replace Michelle Beadle on SportsNation is apparently going to Charissa Thompson.
For Beadle, she will have far more room to talk about a wealth of subjects as she joins Access Hollywood, NBC Sports and will cover Olympic events. 
The war may not be over, but Beadle is clearly winning. 
Follow me on Twitter and help me bring sexy back.