Is Kevin Long on a Short Leash as Yankees Hitting Coach?
May 20, 2012

Jim McIsaac/Getty Images
Kevin Long is in his sixth season as the New York Yankees hitting coach, but you can't blame him if he is wondering about job security.
The Los Angeles Angels recently fired hitting coach Mickey Hatcher, who was made a scapegoat because the mega-million dollar man known as Albert Pujols is off to the worst start of his career. (The Angels front office certainly wasn't going to hold manager Mike Scioscia accountable for the team's poor start.)
The same situation exists in the Bronx. The Steinbrenner boys don't operate the Yankees as their dad did, otherwise we might be speculating on Joe Girardi's future.
Nonetheless, someone might have to be held accountable for the fact that the Yankees have become a home run-or-bust team. With the exception of a resurgent Derek Jeter and Robinson Cano, they don't hit for average.
They don't focus on moving runners along into scoring position.
They don't hit with runners in scoring position.
Is Long to blame?
The Yankees have thrived on offense during his tenure, leading the American League in runs scored three of the last five seasons.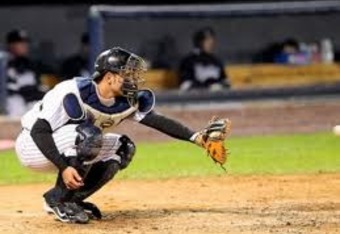 They set a franchise record with 244 home runs in 2009, no small achievement when you think about all the sluggers who have worn Yankee pinstripes.
And, in 2011, Curtis Granderson, Mark Teixeira and Cano all drove in 110 runs or more.
In sports, however, you are only as good as your last game, and the Yankees are collectively struggling to be more timely on offense.
Is Long's job complicated because this is an experienced and aging team set in its ways?
Is Alex Rodriguez going to make adjustments in his swing and approach at the plate to compensate for diminished bat speed and the toll injuries have taken on him? Has Long even discussed the issue with A-Rod?
Granderson has developed into a power hitter who very well may match last season's personal best of 41 home runs, but he has sacrificed his average to do so, and his strikeouts keep mounting. Granderson has also abandoned his running game.
Is it up to Long to convince Granderson to try to make better contact and use his speed more often? Would Granderson even listen?
How about Teixeira, who appears unwilling or unable to go the other way when he bats left-handed in order to beat the shift teams are using against him.
What is Long's role in getting Teixeira to use his power to the opposite field?
We don't think it's a matter of respect, because Long was a career minor-leaguer. He must have been doing something right these past five seasons.
Still, after another loss on Sunday in which the Yankees' only runs came on a two-run homer by Raul Ibanez, there may be increasing pressure on general manager Brian Cashman to do something.
Butch Wynegar, who had a 13-year career with the Minnesota Twins, Yankees and Angels, is the hitting coach for the Yankees' Triple-A team in Scranton/Wilkes-Barre. He had a career average of .255 with 65 home runs, and he was a switch-hitter, which might help Texeira.
Would a different voice make any difference at this point? Probably in the short term, although it may not solve the Yankees' one-dimensional offense for the long haul.
Long, however, may become the sacrificial lamb—unless, of course, pitching coach Larry Rothschild is sent packing first.