Why the Boston Red Sox Should Trade Josh Beckett After Latest Controversy
May 10, 2012

Jonathan Daniel/Getty Images
First there was the "chicken and beer" controversy, now this.
Josh Beckett reportedly was busy golfing with teammate Clay Buchholz the day after the team announced he would be scratched from his next scheduled start because of a sore lat muscle.
For the record, he was scratched on a Wednesday for his upcoming Saturday start.
There have been rumblings as well that Beckett blew off the training staff at Fenway Park.
Let me get this straight...
Beckett found himself amid severe controversy in town due to the "chicken and beer" fiasco that ended the 2011 season.
Coming in to the 2012 season he has not yet made amends. In fact, he's managed to put a wedge between himself and the Fenway faithful.
When asked about the controversy surrounding Beckett, manager Bobby Valentine had only this to say:
"I haven't talked to Josh about this yet," said Valentine, "so it's really not . . . I'm not sure I can really comment on it, other than to say that, physical issues? He had a sore lat; he wasn't an injured player. I know that. And we'll take it from there.

"I'm sure that Josh wouldn't do anything that's going to jeopardize his team or his season. I know that."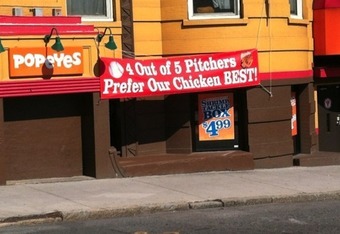 Sorry Bobby, I beg to differ.
By blowing off his session with the training staff and going out for 18 holes when he should have been either resting or rehabbing shows poor judgement and an utter lack of respect for this team, his manager, the training staff and the fans.
The time has come to cut ties with Josh Beckett.
His act is growing tired. His personality is polarizing and he has the ability to drag others down around him.
That is not to say that Clay Buchholz is not without blame in all of this. 
As Beckett's teammate and friend, Buchholz should have said something to help guide the big Texan towards making a wiser decision.
True, Beckett is leading this pitching staff  with a svelte 4.45 ERA and 1.206 WHIP, but I think the team can survive by letting him go.
The problem is, potential landing spots know the problem they would be inheriting, therefore the return on investment would likely be seventy-five cents on the dollar.
This Red Sox are drastically flawed. Those who want to ignore that fact are only deceiving themselves. 
A cleansing is in order and the best place to start is by ending Josh Beckett's tenure in Boston.