Former WWE Star Gregory Shane Helms Talks MMA, WWE and iMMA Fight Fan App
May 8, 2012

Working his way through years of hard work, Gregory Shane Helms knows a thing or two about paying his dues. The former WCW and WWE star became a popular wrestler during the late 1990s and early 2000s, but Helms' journey to stardom wasn't the easiest.
The former wrestling star took time out of his schedule to speak with Bleacher Report MMA recently about some new business ventures. 
Providing a little background, Helms wrestled on the independent circuit for almost a decade before receiving his big break and signing with WCW. After WCW folded, Helms was shipped over to WWE and repackaged as "The Hurricane." 
The gimmick was an instant hit with fans and gained his most notoriety in the professional wrestling world. 
Now, following years of hard work, Helms has come together with a few business partners to help out MMA fighters. 
Wait, a pro-wrestler helping MMA fighters? What's up with that?
"I watched the UFC since the beginning," Helms said. "I did some freestyle Greco-Roman competitions. If MMA were around when I was a kid, things might've been different." 
A lifelong fan, Helms and his business partners have created the "iMMA Fight Fan app," which MMA fans can download through iTunes. The app can be used by local promotions to advertise their events and help smaller promotions grow. Helms explained how the app has already helped him.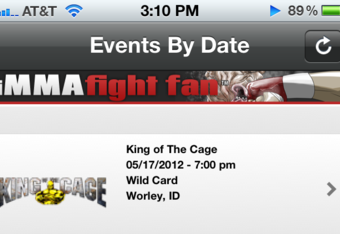 "There was a promotion about 30 minutes away that I had no idea existed until I used this," he said. 
The app comes with GPS to assist in locating the closest events for any MMA fan. As a hard working performer himself, Helms knows what it takes to make it to the big stage and wants to help the guys in regional promotions. 
"Promotion is the hardest part of being a fighter," he said. 
Although one would think selling yourself to a prospective promotion would be as easy as creating a highlight film, Helms explains the difficulty between balancing promotion and performance. 
"You know the entertainment value in MMA and wrestling resulted from a need to sell. Olympic wrestling isn't always exciting," Helms said. 
The former star admitted he was against the idea of self-promotion when first beginning his career, but eventually, he found a proper balance between promoting and performing. 
Of course, as a former pro-wrestler and fan of MMA, the conversation eventually drifted to comparisons between the two. Helms displayed a rare and educated opinion on the two sports.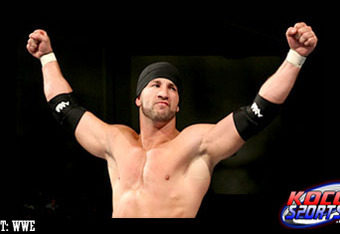 "You can be a fan of both. They both offer different things to like," Helms said. 
He also believes the UFC owes a bit of gratitude to the WWE and its audience. 
"The UFC kind of piggy backed off of Monday Night Raw with The Ultimate Fighter airing right after (it)," Helms said.
The Ultimate Fighter would go on to being one of the most influential events in MMA history and helped a number of regional fighters make it to the big leagues. 
"I think it's actually harder to make it as an amateur fighter in MMA. There's a lot of regional circuits to wrestle on, but it's really hard to get that exposure for a fighter," Helms said. 
The advantages seem to swap in the pro-wrestler's mind for professional fighters, however. 
"In pro-wrestling there's really only the WWE and TNA. In MMA, there's the UFC, Strikeforce and Bellator among others," Helms said.  
He believes a lot of growth remains in the lighter weight classes. A small competitor himself in the pro-wrestling world, Helms can relate to the struggles of exposure for the smaller weight classes. 
His response about why heavier weight classes continue to be in the forefront of fans' minds echoed what Frank Mir said weeks ago. 
"As a smaller guy, I had to come out each night and prove I could kick a**. You know, nobody challenges the idea that a guy like Brock Lesnar can come out and beat someone up; it's just assumed," Helms said. 
Believing that exposure is the key for helping the smaller guys and regional fighters, Helms has launched the app with the hopes of making the rough journey to the top for some a bit more gentle.
All quotes were obtained by me, the writer and of original work.