Brooklyn Nets Logo: Breaking Down New Emblem and Gear for the Nets
April 30, 2012
With the move from New Jersey to Brooklyn, the Nets had to make a big change with their logo in order to get people to notice them.
After months of anticipation, Darren Rovell and NBA.com have revealed the images of the logos and gear for the new franchise. Simply put: this gear is old school in a good way.
With a subtle design and perfect color scheme, the former New Jersey Nets have not only designed themselves the perfect logo for themselves, they quite possibly have built the next brand in the NBA.
"WOW" Factor: 7 out of 10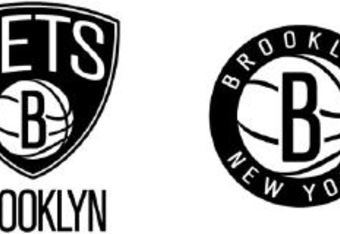 When you first see the Brooklyn Nets logos (h/t Darren Rovell), they don't grab you and have a big "WOW" factor right off the bat. This is the thinking man's logo.
After really looking at all the gear that the team has provided, the logos make perfect sense for what it is—the creative team came up with a concept comparable to the Oakland Raiders in the '80s.
Just like the silver in black was taking over Starter jackets across the United States, the Nets want their black and white scheme to be simple yet direct. They got exactly what they wanted.
Design: 7 out of 10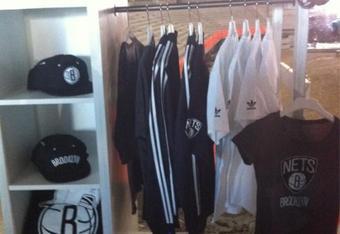 As much as I love the idea of a throwback to the '80s (h/t InsideHoops), I'm not in love with the shield. I know the shield allows the team to remember their roots in New Jersey, but they are a different team now.
Once I got over the one flaw with this whole logo, I couldn't love it more. They kept the design so simple that it could be drawn by fans on signs or anything else.
A simple logo that is easy to mimic will become a fan favorite, and the black and white color scheme definitely drives the point home of the more retro feel.
Overall Swag Grade: 10 out of 10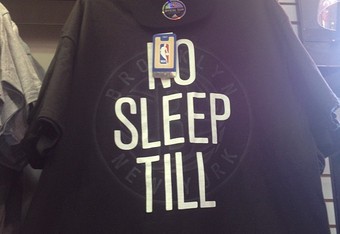 From the old-school hats and Adidas shoes with the black stripes to the No Sleep Till shirts (h/t @andy_vasquez), this whole Brooklyn Nets concept is much more than a team; it's a brand.
Jay-Z knows what the word Brooklyn means to people, and he pretty much bought the right to franchise the Brooklyn name. That's quite the wise investment.
With a great design that hearkens back to Ice Cube and Boyz n the Hood, the Nets have managed to gather enough quality gear to have fans across the nation willing to shell out money to snag it.
Now if they could only get stars to wear the gear…
Check back for more on the National Basketball Association as it comes, and check out Bleacher Report's NBA Page to get your fill of all things basketball.