2012 NFL Draft: 3 Better Sport-Related Ways to Spend Your Time
April 26, 2012

The 2012 NFL draft is set to get underway tonight from Radio City Music Hall in New York City, relieving millions football fans whose anticipation of the event has had them looking forward to the date since the season ended.
I am included in that group, but for a different reason. Rather than saying, "It's finally about to start," I am saying, "finally it's about to end!"
I love football, but utterly despise the way it is forced down our throat from every media outlet, overly analyzed by "experts" (aka old fat players who either need extra money or can't stand their wives) to the point where there is no stone left unturned. Except of course the one that always seems to occur and then ESPN gladly welcomes in Captain Hindsight to discuss it in detail.
The NFL Draft has to be the biggest farce and most overly produced sports show in history. It extends well beyond the lights of New York City and cameras treating these unproven stars like A-list celebrities and goes all the way to Mel Kiper Jr., Todd McShay and every other draft "expert" who tells us why or why not someone is a good pick with nothing more than an educated guess.
So instead of buying into all this junk, I will check in periodically, just to see who was drafted by which team, as well as to see what bust my San Diego Chargers are sure to pick up this year. But other than that I will be draft free.
Not sure exactly how I will spend it yet, but it will be in one of these three ways. Here are some suggestions of better sports-related ways to spend your "Draft Night."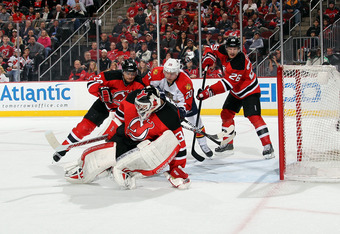 Bruce Bennett/Getty Images
Watch the NHL Playoffs
Here is a novel idea: Instead of watching a speculator spectacle where half of the athletes you see will be forgotten come November, how about watching one of the very best events in all of sports—the NHL Playoffs.
Tonight we are lucky enough to have two games with the New York Rangers facing off against the Ottawa Senators at 7 p.m. EDT and the New Jersey Devils take on the Florida Panthers at 8:30 p.m. EDT. But these are not just any ordinary games. Both are the most exciting event you could get in any sport—Game 7s.
The Rangers are attempting to avoid a massive upset as they do not want to become the second No. 1 to fall to an eight seed in the first round (Vancouver already did to LA in the Western Conference).
The Panthers were looked down upon as the weakest team of any in the postseason, qualifying through a weak division. But they have silenced those claims as they could upset the Devils, bouncing one of the greatest goalies of all time in the process—Martin Broudeur.
So if you are a football fan, you must love high stakes and physical, tough, fast action. These two games will be all that and more than you could ever imagine.
The Final Day of the NBA Season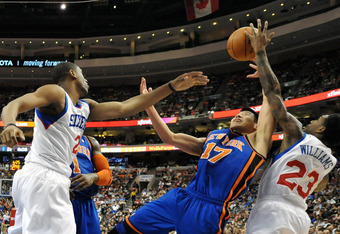 Drew Hallowell/Getty Images
With all 16 teams already securing their place in the NBA Playoffs, there is not going to be the drama of must-win scenarios for any teams, but there is still plenty to play for in terms of seeding.
The most intriguing toss-up is happening at the bottom of the Eastern Conference. The New York Knicks and Philadelphia 76ers both have the same record, but the Knicks are the seventh seed thanks to having the better head-to-head record.
The 76ers need to win their game against the Pistons and hope the Knicks lose theirs against the Bobcats if they want to get that No. 7 seed.
However, it may not be Philadelphia fans that will be rooting the hardest for this scenario to play out tonight. The Miami Heat, the No. 2 seed in the East, would probably like to avoid the Knicks the first round, who on a good night can dominate them with outside shooting.
Let me ask you, Miami, what is more important? Watching your joke of an NFL team the Miami Dolphins continue their endless search for a QB in Ryan Tannehill or seeing who the team that can actually win a championship will play in the first round?
Read a Sports Book
For those of you who are reading this with a predisposition to hate the NFL Draft, I can assume the reason why. Like me, you probably feel that it has turned more into a gossip show or male melodrama than actual news and reporting.
All these pundits coming on the air telling us about why one player is better than the other, based purely on speculation and tendencies that that commentator has to certain inclinations. Or you may just be smart enough to recognize that no one knows a thing about any of this!
If any of these talking heads really knew what they were talking about, do you honestly think they would be on ESPN telling the world about it? Do you think these NFL teams would invest millions into scouting and research if all they had to do was pay the monthly fee to subscribe to ESPN Insider?
Why the draft has really gotten me riled up and incited my quasi protest is because it more than anything has really destroyed the idea of good sports writing and reporting.
I get why one scout questioning RG3's character is headline news; it is gossipy junk that will get people talking, thus making money. But it also is displacing the true men and women who have formed sports culture into the unbelievable hold it has.
Sports have become the money making machine because of the way it has been modernized, but it survived so long on pure idolization, put forth by writers like H.G Bissinger, Roger Kahn, Bernard Malamud, Bob Ryan, Tony Kornheiser, Dan Jenkins and many more.
These men and many more men and women got beneath the surface of the game, divulging on culture, life and the philosophy behind such reasons that we as fans invest so much into an inane practice.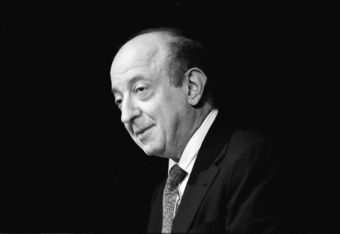 So rather than sitting on your couch watching the end of sports, rediscover why you ever loved it in the first place. If you need somewhere to start, just check out this comprehensive list or look through the archives of publications such as the Washington Post or New York Times.
I guarantee it will be a much rewarding experience than anything that will happen in the NFL Draft.
So was this enough to persuade you otherwise, or is your schedule still cleared to sit in front of your TV for two-and-a-half hours hearing forgettable names called out in repetition? Is there something else you plan on doing that I missed, or am I fighting a losing battle?
As always, please leave your comments below and thanks for reading!
For all my articles, follow me on Twitter: @thecriterionman