Arsenal in Trouble After Barcelona's Champions League Defeat to Chelsea
April 25, 2012

Clive Mason/Getty Images
Arsenal are in trouble.
There's an adage that goes like this: Quickly douse your own beard with water the moment you hear that your neighbor's beard has caught fire.
Manchester City parked a bus in front of their goal in the second half in their last encounter with Arsenal at the Emirates.
It took Mikel Arteta's long-range shot to shatter one of the bus' windows, but for this successful effort, Arsenal would be tapping out already to Newcastle's dead choke. 
As it is, Arsenal  barely are surviving in the face of Newcastle's game in hand, and with giants (meaning the tall and rugged) Stokeans (Stoke City players) looming menacingly, the situation becomes only more dire.
You see, Arsenal play a similar style to Barcelona's, so Chelsea's triumph over Blaugrana—who play the passing game even better than Arsenal—should put the fear of God into Gooners.
The implication of Chelsea's victory is that any team can now pack nine men in front of their goal and come away with victory.
This parked bus could derail Arsenal's immediate future.
That's how it seems, although one must admit luck into the reckoning.
For we must remember that if both Robin van Persie and Laurent Koscielny hadn't struck the post and the crossbar, Arsenal would have defeated Chelsea in the two team's recent encounter.
Concomitantly, if the same hadn't happened to Barcelona twice against Chelsea, Chelsea's parked bus would have been useless.
Furthermore, although Inter Milan used the parked bus in 2010 to defeat Barcelona on aggregate score to advance to that season's Champion's League final, one must remember that Barcelona did score in that match.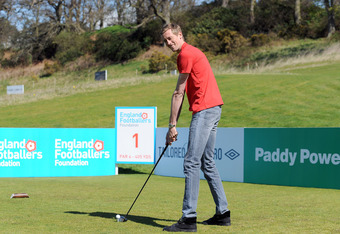 Clint Hughes/Getty Images
And had it not been for Barcelona's jaded performance in the first leg of that encounter, a fact that may have had something to do with their forced train commute to this encounter, Barcelona would have overcome the parked bus.
This perspective must be accounted for in the face of any fear Gooners may entertain at the reality of the parked bus.
For although it can be overcome, it is, indeed, a reality—a huge factor to be reckoned and dealt with.
The truth is, mediocre teams can frustrate top sides if they can be disciplined in their shape on the pitch.
This shifts the onus on attacking sides such as Arsenal to come up with drills and strategies to overcome this tactic, strategies such as disguised runners off the ball.
But of more immediate relevance to our subject is the fact that a Chelsea victory in the Champions League final could jeopardize Arsenal's chances in the competition in the coming season.
If Chelsea win, it is bad luck to any side that finishes fourth in this year's Premier League campaign. Their chance to play in Champions League next season would have gone...puff...kaput.
My favorite reference in the Jonah and the whale story is when the captain of the storm-tossed ship urged everyone to pray to their god perchance he would hear them and deliver them from certain doom.
This isn't bad advice to Gooners at all, as I'm sure Newcastle United's and even Spurs' fans right now are appealing to higher powers to seriously derail Chelsea.
It isn't English, but what can one say? A club must think of itself first.
On a serious note, it is imperative that Arsenal fight tooth and nail to finish third.
For if indeed—as some people are saying—Chelsea's name is written on this year's Champions League trophy, it'd profit Arsenal not to expose themselves to elimination by proxy, as it were.
It means, then, that Arsenal must pack five smooth stones with which to fell giants Stoke City in their own fortress this coming Saturday. On top of that, they must make a meal of Norwich City in a fortnight. 
It is the only way to ensure they don't go the way of Barcelona. But more importantly, it is the only way to ensure they'll be numbered among the elites next season.