Florida vs. Virginia: Game Time, TV Schedule, Spread Info and Predictions
March 13, 2012

Chris Graythen/Getty Images
There is not a better second-round matchup in the 2012 NCAA tournament than the one that pins the No.7 seeded Florida Gators against the No. 10 Virginia Cavaliers.
Ten against seven is always an intense game, considering both teams are so close in skill level, and this game should be no different.
It's going to be a second-round matchup with Sweet 16 intensity.
The Gators come into this game with an offense that scores 76.3 points per game. They can be very explosive and thrive off their perimeter guard play. The Cavaliers, on the other hand, are more of a defensively-minded team, scoring only 63.1 points per game, so it's going to be a classic clash of styles.
Where: CenturyLink Center Omaha, Omaha, NE
When: Friday March, 16 at 2:10 P.M. EST

Watch: TNT

Listen: FM 97.5 3WV, AM 1070 WINA Charlottesville; FM 103.7 WRUF, AM 850 WRUF Gainesville
Betting Line: Check Bovada Lv closer to game day.

Key Injuries:
Virginia: Guard Malcolm Brogdon out for season (foot). 
Florida: Forward Will Yequete out for season (foot).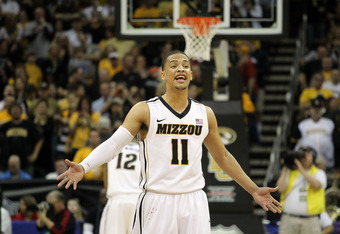 Jamie Squire/Getty Images
What's at Stake?
Everybody knows what's at stake during March Madness. Win or go home. The potential matchup in the next round are either No. 2 seed Missouri or No.15 Norfolk State.
What They're Saying:
C-ville.com has a great piece up on the long odds that new Virginia coach Tony Bennett had to go through to get his team into the dance. They may not be favorites, but C-ville thinks they have Cinderella potential. 
AP Sports Writer Mark Long writes on timesunion.com about how Florida is coming into the tournament on quite a slump. He reports their No.1 scorer Kenny Boynton is shooting 29 percent in the past five games.  
Most Important Player to Watch: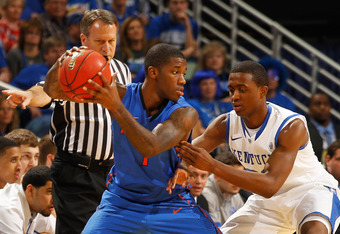 Chris Graythen/Getty Images
Florida's Kenny Boynton is the guy to watch. As Long pointed out, he's been on somewhat of a slump.
If he can't get it going and lead the Florida offense, they are going to be in a ton of trouble against a very defensively-minded Virginia squad.
Key Matchup:
Florida is a very guard-oriented team, and they like to play from the perimeter. The Cavaliers, on the other hand, are more of a defensive squad that should cause some trouble for the Gators smaller lineup.
Which style of basketball will prevail? That's the matchup I'll be looking at.
Prediction:
I'll take defense over offense in a tight tournament game.
Virginia: 58 Florida: 54