Matt Flynn Rumors: Miami Dolphins Neglect Future by Going After Peyton Manning
March 9, 2012

Jonathan Daniel/Getty Images
The man that needs to be under center for the Miami Dolphins in 2012 is currently a free agent. His name is not Peyton Manning, it's Matt Flynn. Comparing how the two fit in Miami, Flynn is clearly the better option.
So, it is unfortunate that Jason Cole of Yahoo! Sports is reporting that Flynn is not even on the Miami radar.  
As for the Dolphins, the team has yet to express remote interest in free-agent quarterback Matt Flynn so far, even though Flynn just finished playing for new Miami head coach Joe Philbin. A team source said that's because Ross has told general manager Jeff Ireland to put the full-court press on Manning.
Manning should be going to a team that can step up and win now with him under center. I am not talking about stepping up from 6-10 to 8-8, or even the wild-card range of 9-7 or 10-6.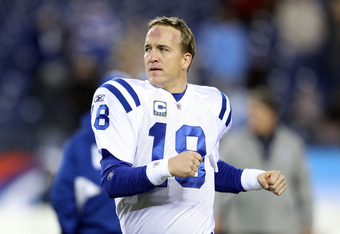 Andy Lyons/Getty Images
No, winning as it relates to Manning means competing for and winning Super Bowls. That is not the case with the Dolphins and won't be until the run of Tom Brady comes to an end in New England. 
Barring some freak injury, Brady's prime is going to outlast Manning's career. Quite frankly, he has to be treated year to year at this point. 
Now, Flynn is much younger and likely going to be much cheaper next year. The Dolphins could bring Flynn in and put more around him for the future than they could with Manning.
This is a team that has lacked a franchise quarterback since the retirement of Dan Marino. Flynn will be 27 this summer and has shown tremendous promise in the time he has been on the field. Now, that's not to say he'll be as good as Manning next year. But if we're betting on who the better quarterback will be in 2013 and beyond, I'll take Flynn any day. 
If the Dolphins weren't playing in the same division with such a consistent winner, I would be willing to talk about this. But the fact is that they are and unless someone knows something I don't, I am pretty sure Tom Brady will be the quarterback of the Patriots next year. 
With Flynn, you can sign him without the desperation of winning now. That is what's going to be needed for the team that nabs Manning. Playing in the AFC East, Miami is not that close. 
Signing Flynn would mean that the Dolphins could not only build a team around him, but that team would gel over the next season or two. That is when you can start to break New England's stranglehold on the division.
As if all of that wasn't enough, remember that Joe Philbin, the man who's now the Dolphins' head coach, previously worked with Flynn as an offensive coordinator. So, in addition to being younger and cheaper, he knows the system.
For Miami, these two have no comparison. Peyton Manning will make them a wild-card threat in 2012. Matt Flynn will make them a championship contender in 2013, and beyond. The bigger name is not the right one to bring to South Beach.