Peyton Manning: Understanding Single Level Anterior Fusion of the Neck
March 7, 2012

Joe Robbins/Getty Images
Peyton Manning, regarded as one of the best NFL quarterbacks of all time, missed the entire football season last year. The reason he missed it was because he had a surgery on his neck called single level anterior fusion, otherwise known as anterior cervical discectomy and fusion.
This was Manning's third neck surgery. The surgery was done in order to rid him of the pain and numbness that was being caused by a herniated disc in his neck.
The surgery itself consists of an incision being made in the front part of the neck. The reason the incision is made here is because it allows greater access to all the vertebra in the neck and it significantly lowers the risk of damaging nerves that come off of the cervical spine.
Once the incision is made, the surgeon locates the herniated disc and removes it. Without the disc, there is a space between the two vertebrae that needs to be filled in. This is done by putting in bone. This is called bone grafting.
Once the bone graft is in place, a steel plate is attached to the vertebra above, and below where the disc was removed from. Eventually the vertebra and bone graft will fuse into one piece, creating a more stable, yet less mobile set of vertebra.
With no disc to put pressure on the nerves, pain and numbness will go away.
Many people have speculated if Manning would be able to make a full recovery, and continue his career as a NFL quarterback.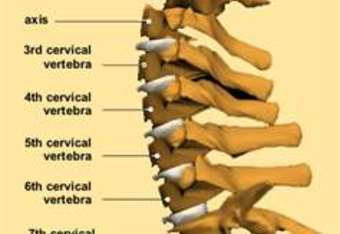 The greatest test would be to see if Manning would still have the arm strength he had before surgery, and to ensure that the nerves that come off the neck, and run to the arms, were not damaged from the herniated disc, or the surgery.
Recently Manning has been reportedly practicing his throwing, and it looks like he still has what it takes to compete.
The Colts are reportedly, via ESPN, on the verge of cutting Manning. By doing this they are saving themselves $28 million that would have been owed to Manning this year. Time will tell if this is going to be a smart move for the organization or not.
One thing that is certain is that Manning will arguably be the most sought after free agent the NFL has ever seen.
He may only have four or five years left in his career, but there will be plenty of teams out there that will jump at the chance to have Manning lead their offense.
Manning is a game-changer, and any team that signs him will become a playoff contender.
Louie Babcock has over five years experience in emergency medicine, and is studying Biology and Health Science at the University of Minnesota.
Follow me on Twitter@Medic_Louie
Ask me any medical questions regarding athletes or sports on Formspring here.
Love me or hate me, just as long as you read me.