Big Ten Football: Building the Perfect Spring Football Road Trip
March 2, 2012

Matt Sullivan/Getty Images
The wait is over for Big Ten football players waiting for winter conditioning to end and spring football to begin, as Northwestern and Indiana start practices this weekend.  Within a week, Illinois, Purdue and Nebraska will also join the Hoosiers and Wildcats on the practice fields.
For many fans, including those with multiple children, catching a spring practice or a spring game may be the only cost-effective way to see favored players and teams on the football field.  Although the pomp and circumstance of tailgating may not be quite the same at a spring game as real games in the fall, that should not detract fans from getting out and getting excited about the season to come.
Similar to the "ultimate road trip" discussed in the summer, perhaps there is a way with the staggering of spring games and practices across the conference to take a good look at each of the Big Ten teams this spring on an epic spring road trip.  Let's plan it out!
Let's begin with the list of spring games or open scrimmages that end the spring practice season.  These are the main event of spring football, so these are highest on the priority list.  According to Adam Rittenberg, here is the list of dates for 2012 Big Ten spring football:
April 14: Illinois, Indiana, Iowa, Michigan, Nebraska, Northwestern, Purdue
April 21: Minnesota, Ohio State, Penn State
April 28: Michigan State, Wisconsin
So at least three teams can be marked off the list by going to their corresponding spring games.  These choices are exacerbated by most programs keeping practice closed to the general public.  Of course, if you can swing a media or "friend of the program" badge, these restrictions would be lifted, but that's unlikely for most.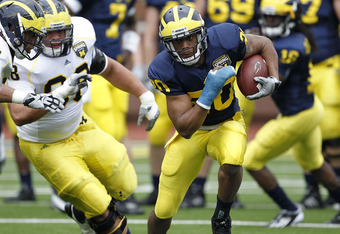 Leon Halip/Getty Images
For example, unlike during the Ron Zook era, Tim Beckman has closed all Illinois football spring practices to the public.  Thus, the only chance to actually catch the Fighting Illini this spring will be at 2 p.m. central time on April 14.  On the bright side, the parking and admission are free, per FightingIllini.com.
Urban Meyer conducted open practices at Florida (and Will Muschamp is opening some this year), but there has been no indication the same will be true in Columbus, which is a shame. Watching Ohio State players adjust to a new system in live practice would be a treat.
However, most of the Big Ten coaches do not want to give any advantage to the opposition by opening practice to potential spies and scouts from other teams.  This may be a rather pessimistic view, but the system is what it is.
Consequently, a complete ultimate road trip does not appear to be available for spring football.  As you have to make choices as to which games to attend, what are the best choices?
For April 14, the obvious choices would be Nebraska or Michigan.  Michigan makes a full weekend out of the spring game, including a lacrosse showdown with Ohio State following the spring game in the Big House. Michigan also boasts some early enrolled freshman worth watching.
However, both of these schools do not offer the chance to see one of the conference's new coaches, which is always the most interesting aspect of spring practice.  Illinois does offer that chance with Tim Beckman, and it is possible to see portions of two different games considering Illinois' 2 p.m. scheduling and central location geographically.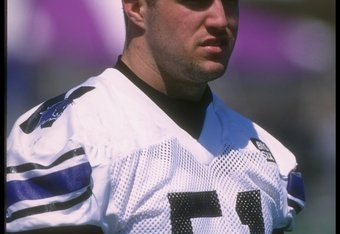 Jonathan Daniel/Getty Images
More specifically, Purdue and Northwestern are both within a three hours' drive of Champaign, and Northwestern starts at noon.  Depending on when the Purdue game starts, a fan could see portions of the Illinois spring game and either the Northwestern spring game or the Purdue spring game.  At least on April 14, there is an opportunity to see two teams scrimmage.
Once April 21 rolls around, a tough choice has to be made between Penn State and Ohio State.  Given the drastic style changes at Columbus, the spring game in the Horseshoe has to be the choice.  A ticket will set you back $7, but the Buckeyes are also offering a lacrosse game before the spring game for the price of admission.
Then on April 28, a tough choice between last year's Big Ten Championship competitors arises.  Wisconsin appears to be a clear favorite in the Leaders Division, while Michigan State will have to fight off multiple teams to hold onto its division crown.  Add in the chance to see what life will be like following Kirk Cousins, and Michigan State is the choice for the final Saturday of spring games.
Thus, the final itinerary includes a joint stop at Illinois and either Northwestern or Purdue on April 14, Ohio State on April 21 and Michigan State on April 28.  It might not be the ultimate road trip we can assemble during the fall, but it would make for a nice fix in the middle of the offseason.
Thanks for reading, and we'll see you next week with some actual reports from spring football.