Chelsea vs. Napoli: Why Andre Villas-Boas Must Win in Italy
February 20, 2012

Richard Heathcote/Getty Images
As Chelsea travels to Napoli, Andre Villas-Boas' side must earn a victory.
Napoli is a very tough side, and they have played well in the Champions League. After a win in England, they eliminated the Premier League leaders Manchester City.
Now, Chelsea is expected to knock off the Italian giants.
With their upcoming schedule—poor form and growing unrest—Chelsea needs to right the ship.
Right now.
In two-leg competitions, teams hope to draw on the road and win at home. Chelsea can't afford to wait to win.
When Napoli visits Stamford Bridge, Chelsea will be playing their fourth game in 11 days. A club doesn't usually look too good at the end of a stretch like that.
Accordingly, Chelsea needs to earn the victory now. If they go to San Paolo and win 2-1 or 2-0, Chelsea will be in a dominant position. The pressure will be slightly lifted—even if only for a match or two.
Looking at how things are going, Chelsea needs to lift the pressure.
Their form is horrible, with only one win in their last six. Chelsea wants to be considered one of the top teams in Europe, but their form doesn't support that.
If Chelsea can travel to Italy and steal a victory, they should be able to fix their form in England. It will give Chelsea momentum, and things will start to improve.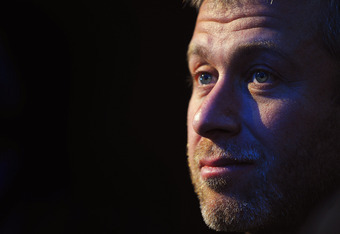 Laurence Griffiths/Getty Images
Fans are unhappy, Roman Abramovich can't be happy and some players look disinterested. As things continue to look worse, Villas-Boas needs to reign things back in.
Otherwise, it will be too late.
As long as Chelsea remains in the Champions League, Villas-Boas' job should be safe. If he can continue to win in Europe, things won't change too drastically.
However, if Chelsea is knocked out early (such as now), bad things will most likely happen to Villas-Boas.
The answer's simple: Beat Napoli in Italy.
The rough upcoming schedule will seem a little easier. Chelsea would be able to turn their form around. Most importantly, it would give some hope to the fans, owner and players.
If Villas-Boas can pull off a victory in Naples, things will start to improve for Chelsea.