WWE Elimination Chamber: Will the SmackDown Chamber Match Be the Worst Ever?
February 17, 2012

With the Elimination Chamber pay-per-view just a few days away, I found myself scouring the Internet for Friday's SmackDown spoilers to find out if any extra undercard matches had been added to the event. Needless to say the WWE left me sorely disappointed, due to the fact that they are going to obviously give us another "bonus" match instead of building one properly.
But my disappointment didn't end there. I read on to find out that Randy Orton had been injured on Monday night Raw, and therefore would not be competing in the SmackDown Elimination Chamber. Admittedly, it was believable that he was injured, as he didn't look 100 percent during his match with the Big Show.
But who would they choose to replace him? A returning Christian? A phoenix from the ashes like Drew McIntyre? A reinstated Mark Henry? Maybe at worst, the in-need-of-a-high-profile-match Brodus Clay.
But indeed it was worse than that. They drafted in Santino Marella via the medium of a Battle Royal. OK, so maybe he won't even make it to the match, and will undoubtedly be attacked on his way down to the ring and be replaced by one of the names i mentioned above, but the fact that his name is amongst those in one of the PPVs main events seems a little ridiculous.
Everyone has known for a long time that SmackDown is the inferior brand, and the lineup for their "main event" adds evidence to a file which is bursting at the seams. Raw's Chamber could be described as star-studded and talent-laden—there is nothing I'm not looking forward to for that particular match. SmackDown have counteracted it by naming the Great Khali and Santino Marella among it's competitors—essentially telling one big joke using two separate punchlines.
Before the Marella mob attack me on this one, I'm fully aware that Santino has decent in-ring ability, but the fact that he has always been a comical character in the WWE has stolen any credibility which he would have ever attained. His finisher is absurd. I don't buy the argument that it's a jab to the throat which would legitimately hurt, as 80 percent of the time he actually hits the chin or the chest.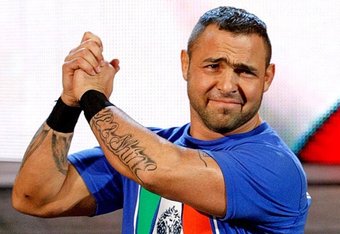 Now onto the Great Khali, who theoretically could have been a good addition to the WWE when he first arrived. That is of course, until it was clearly apparent that he was awful. I have genuinely never seen anyone who can run the ropes any worse than Khali, and his lack of ability to give promos alone is pretty detrimental. I'm not sure about you guys, but I was genuinely insulted that Creative considered him to be a nice surprise when he returned at the Royal Rumble, and I feel just as aggravated that he has been included for this Elimination Chamber match—if his chin fits inside one of those lexan pods Michael Cole so often preaches about, then it will be a minor miracle in itself.
So imagine neither of these get attacked on their way down to the ring (which everyone is relying on). Do we really want to see Santino prancing around with his sock puppet before getting eliminated after a couple of seconds? Do we want to see Great Khali take out everyone and then getting eliminated in an unfeasible fashion because no one could realistically eliminate him alone? Hell no we don't.
What the inclusion of these two really exposes is the lack of depth on the SmackDown roster. There was a chance to alleviate this issue when Teddy Long declared that any Superstar could enter Friday's Battle Royal. Jack Swagger, Alberto Del Rio and Brodus Clay could have been utilised—that is if the likes of Mark Henry, Ted DiBiase, Drew McIntyre or Christian weren't obvious choices already, which they were.
OK, level of talent on show aside, there are other reasons why this match is going to be terrible.
The ending of the match is set up to be a massive disappointment. The favourite by far is Daniel Bryan who has been cheating his ways to victories and disqualifications or leaving matches in self-righteous protests. Admittedly they have made his character a little interesting, but seriously every week?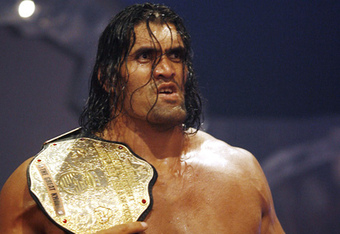 Now the minor mind-stirring point here, is that the Elimination Chamber is no-disqualification so the WWE Creative will have to be a little more, ahem, creative. The likelihood is some sort of outside interference or the final participant taking themselves out in some capacity. Imagining it comes down to D-Bry and Big Show, Show has been utilising the spear a lot recently so I could see him spearing himself into one of the pods or something similar. On a side note; when was the last time Daniel Bryan won clean? I sure can't remember.
Of course D-Bry's cowardly antics will be in full flow in the chamber. Expect him to spend some of time hiding atop one of the pods, hiding inside the pods, and generally being a bit of an embarrassment.
Bar Bryan and Show, there is no real storylines heading into this match. Wade Barrett has recently been feuding with Orton who isn't in the match anymore, Cody Rhodes hasn't had a real feud since his rivalry with Booker T, and Santino and Khali go without saying really. I guess the bright side of this is that there is the opportunity to build storylines from this match—the winner and Sheamus is the obvious one, but of course there is the opportunity for Superstars to want revenge on the person who eliminated them. Also if someone does return (Del Rio/Christian) then they immediately add to the current bare bones roster.
To summarise; a disappointing lineup, predictability, a cowardly heel champion and the lack of storylines coupled with the absence of major interest from the WWE Universe makes it difficult to see this being a great match. The Superstars in this match will have to work unbelievably hard to make this match PPV-worthy, as right now it seems like it is going to be an absolute flop.
Is anyone genuinely excited for this match, or does everyone agree that it is going to be painful to watch? Get your views heard in the comments.