NBA: Kevin Durant Should Always Be the Man for the Thunder
April 6, 2012

Harry How/Getty Images
For the last 11 months, the issue of whether Russell Westbrook takes too many shots for the Oklahoma City Thunder has been discussed a lot.
It remains a heavily disputed topic to the day as ESPN First Take's Skip Bayless makes it a habit to point out Westbrook's excessive shooting about five days a week between the times of 10 in the morning to noon.
While he is perhaps Westbrook's most notorious critic, he couldn't be a bigger fan of his teammate Kevin Durant.
Based on recent comments by Durant, however, the feeling may not be mutual.
"That guy (Bayless) doesn't know a thing about basketball," Durant said.
Ouch.
"We're worse when I take more shots," Durant said."Like I said, that guy doesn't know a thing. I don't think he watches us. I think he just looks at the stats. And traditionally, a point guard is not supposed to take more shots than everybody else on the team. But we're better when he does do that and he's aggressive. And I'm better when I'm out there facilitating, rebounding, defending and being more efficient on my shots with less shots."
While I love Durant for his display of always-present support of his teammates, I disagree with his words about Bayless.I always enjoy hearing him speak about basketball, and while I don't feel as harsh as he does on particular topics, I fully understand where he's coming from on them.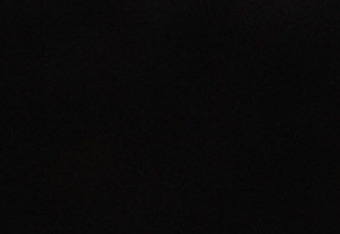 Harry How/Getty Images
Westbrook has taken a nice leap into the league's upper echelon of players. Averaging 24.6 points a game, he is currently fifth in scoring and has possibly played the best basketball among guards this season.
With all of that said, Kevin Durant should still be playing the role of the clear-cut alpha dog in OKC.
The guy has a game that is 100 percent designed to put up points at will. He could very likely post more than half of his season's scoring average (27.6) while blindfolded.
He's the superior talent and the order of command should reflect that.
One particular thought that Durant stated sticks out to me:
"I don't think he watches us. I think he just looks at the stats."
If that was the case, then Perhaps Bayless would feel the opposite. The Thunder are now 20-5 when Westbrook takes more field goal attempts than Durant and 18-8 vice versa. So stats show that they are "better" when Durant takes a backseat.
It's great living in this era where there are hundreds, maybe thousands, of statistics to reveal facets of the game that cannot be observed when watching with the untrained eye. They help you see aspects that can be helpful in obtaining a better understanding.
But most basketball heads know that stats don't always tell the whole story. Sometimes what you physically see on the court is what the real thing is.
Anybody should be able to see that Durant is on another level than Westbrook when they grace the hardwood together. It should be crystal clear that Durant's smooth, crisp knack for putting the ball in the basket should be preferred over Westbrook's sometimes sporadic and out of control shot-making abilities. And it should be obvious that there should be no way that Westbrook takes more shot attempts than Durant as often as he does.
It hasn't become a huge issue mainly because of Durant's model unselfishness. He has jaw-dropping abilities and legendary potential. He has all the right to feel entitled to a majority of the spotlight and responsibility while playing. But his dedication to teamwork and sportsmanship just won't let him.
Hopefully he realizes that it's okay to take control of the game and have "this is my team" moments every now and then.
As stated earlier, Westbrook has had a tremendous season. His style of play, while not the one of a traditional point guard, is one of the key factors of the Thunder's success. I agree that they are a devastating threat when he is attacking and has it going offensively.
All that is fine as long at the end of the day Durant is seen as the higher basketball power. Which he is.