LPGA Tour 2012: Michelle Wie Exclusive B/R Interview
February 1, 2012

Jonathan Ferrey/Getty Images
Michelle Wie picked up a golf club when she was four years old and she hasn't put it down since.
Alongside fellow competitors like Paula Creamer, Cristie Kerr and Natalie Gulbis, Wie is, without question, one of the faces of the LPGA Tour.
But she shows up in pop culture, too—repping Nike, McDonalds, Kia and others—introducing the general public to women's professional golf in the process.
Of course, this is nothing new. Wie has been the face of women's professional golf since before she was a woman.
Michelle Wie turned pro over six years ago with more hype and expectation than any 16-year-old should have to endure. And she lived up to the billing as best she could, considering this teenager was trying to go to school and manage a high-profile professional career at the same time.
The little girl who grew up before the golfing world's eyes is now a 22-year-old, soon-to-be college graduate.
Wie has won twice and finished in the top 10 more than 30 times on the LPGA Tour. And she's currently one of the top 20 female golfers in the world.
But she's much more than that. Wie's life "outside the ropes"—in addition to the aforementioned school work—includes drawing, writing, painting, blogging and baking. And hanging out with her friends and family. And her dog, Lola. She also tweets occasionally.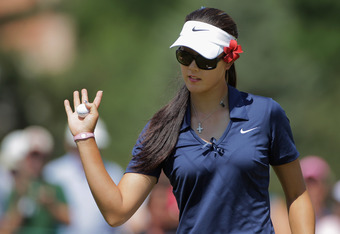 Doug Pensinger/Getty Images
We haven't seen the best of Michelle Wie yet. Her focus is about to turn from books to birdies full-time as the LPGA Tour gets ready to kick off another season February 9.
Here's our quick Q&A. I emailed the questions. She responded.
DGK: How difficult has it been balancing your college life and studies at Stanford with your busy professional golf career?
WIE: It has been a bit tricky to balance my school life and my golf career but I wouldn't trade my college experience for the world. It has really helped in my personal growth process and the friends I have made at Stanford will last a lifetime.
DGK: When you turned 18, would you please talk about why you decided to stay in school rather than just hit the LPGA Tour full time?
WIE: Earning a college degree has been a lifelong aspiration for me. My family has always emphasized the importance of education and it was something I wanted to do for myself.
DGK: You're a remarkable young woman. Congrats on all that you've accomplished in such a short time. But do you ever feel like you've missed out on having a "normal" teenager's life?
WIE: I really have the most normal life when I am at college. I live in the dorms, eat campus cafeteria food and attend sporting activities like any other student. I think it has really grounded me and normalized my life experience.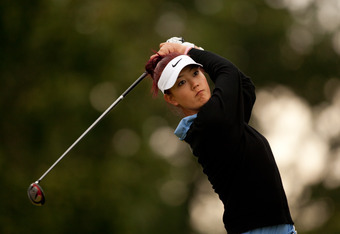 Darren Carroll/Getty Images
DGK: How much have your past experiences made you more mentally tough and prepared for what is ahead of you in your career?
WIE: There are points of my life that have been tough but it has only made me stronger. I try to draw on those experiences to make myself more of a well-rounded person and athlete. 
DGK: Do you enjoy the spotlight on the LPGA Tour?
WIE: I enjoy playing on the LPGA Tour alongside some of the most talented athletes in the world—not to mention we have a lot of fun. I share the spotlight with pride. There are so many stars on tour from such a wide variety of backgrounds. It's a really special product.
DGK: What are your goals/expectations for 2012?
WIE: My biggest goal is to graduate from college in March—it's the greatest accomplishment of my short life. I want to focus on the overall elevation of my game and of course get some more Ws!
DGK: Will you stick with the belly putter?
WIE: I am sticking with the belly putter. I think it fits my game and I really like it.
DGK: You are always one of the best dressed on the LPGA Tour.

WIE: Nike Golf provides the best variety of options; incredible fabrics, great style and attention to detail.
DGK: OK, quick story. I spent a day at The Oven this past Fall. (For those of you who don't know, it's Nike Golf's R&D facility in Ft. Worth, Texas.) My time was primarily spent testing clubs and being blown away by the technology. But news of a certain shoe caught my attention—Nike Dunks with golf spikes. What a concept. And you, Michelle Wie, were one of the first to wear them.
WIE: Yes! My favorite product right now—the new Dunks shoes. I have an old-school soul and those designs are on point with my personal style.