2012 Pro Bowl Roster: AFC vs NFC Breakdown
January 25, 2012

Today marks the official start of the 2012 Pro Bowl week, otherwise known as everyone's—coaches, players and fans—favorite week of the NFL season.
*Crickets chirp*
Wait, you're telling me the Pro Bowl isn't the favorite or most important game of every year? Certainly fooled me.
Anyway, here's a breakdown of the rosters that the NFL will showcase this Sunday, Jan. 29, 2012.
Who has the better team? We attempt to break that down below.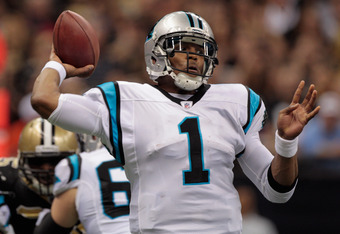 Chris Graythen/Getty Images
QUARTERBACKS
AFC: Ben Roethlisberger, Philip Rivers, Andy Dalton
NFC: Aaron Rodgers, Drew Brees, Cam Newton
Edge: NFC. Rodgers and Brees were the two best regular season quarterbacks in the NFL, and Cam Newton is going to be fun to watch in his first of many Pro Bowls. But explain this again: How is Matthew Stafford not in Honolulu right now?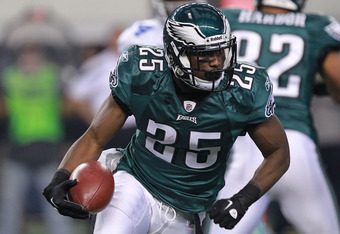 Ronald Martinez/Getty Images
RUNNING BACKS
AFC: Maurice Jones-Drew, Ryan Mathews, Willis McGahee
NFC: LeSean McCoy, Matt Forte, Marshawn Lynch
Edge: NFC. MJD is the best back in football, but it's hard to match the kind of versatility that McCoy, Forte and Lynch bring to the NFC squad.  
FULLBACK
AFC: Vonta Leach
NFC: Michael Robinson
Edge: AFC. Leach is arguably the best run-blocking fullback in football.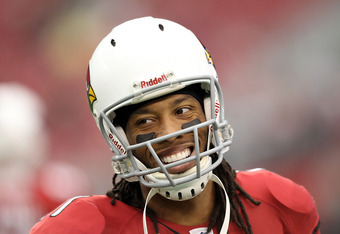 Christian Petersen/Getty Images
RECEIVERS
AFC: A.J. Green, Mike Wallace, Brandon Marshall, Vincent Jackson
NFC: Larry Fitzgerald, Steve Smith, Greg Jennings, Roddy White
Edge: NFC. It's closer than you might think, especially with Calvin Johnson sitting out. Fitzgerald, Smith and Jennings are arguably better players than anyone on the AFC receiving roster.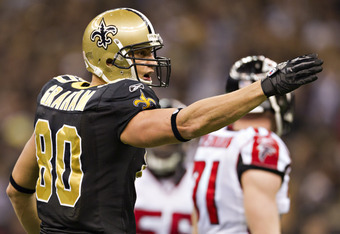 Wesley Hitt/Getty Images
TIGHT ENDS
AFC: Antonio Gates, Jermaine Gresham
NFC: Jimmy Graham, Tony Gonzalez
Edge: NFC. Gonzalez is past his prime, but Jimmy Graham is just entering his. Think of the offense the NFC starts: Rodgers, McCoy, Fitzgerald, Smith and Graham. Look out.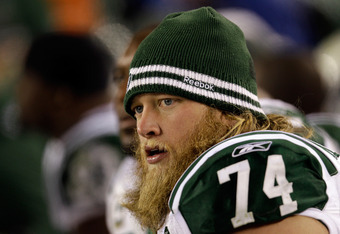 Rob Carr/Getty Images
OFFENSIVE LINE
AFC: Joe Thomas, D'Brickashaw Ferguson, Ryan Clady, Ben Grubbs, Marshall Yanda, Brandon Moore, Nick Mangold, Chris Myers
NFC: Jason Peters, Joe Staley, Jermon Bushrod, Jahri Evans, Carl Nicks, Davin Joseph, Ryan Kalil, Scott Wells
Edge: AFC. Thomas, Ferguson, Grubbs, Yanda and Mangold is a solid five. The NFC isn't too far behind, but Davin Joseph is an option. Really?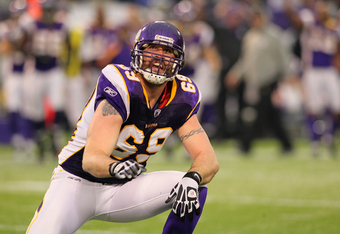 Adam Bettcher/Getty Images
DEFENSIVE LINE
AFC: Elvis Dumervil, Dwight Freeney, Antonio Smith, Richard Seymour, Geno Atkins, Paul Soliai
NFC: Jared Allen, Jason Babin, Julius Peppers, Jay Ratliff, Justin Smith, B.J. Raji
Edge: NFC. Allen and Babin combined for over 40 sacks, and Justin Smith had a player of the year-type season.
LINEBACKERS
AFC: Tamba Hali, Von Miller, James Harrison, Ray Lewis, Derrick Johnson
NFC: Clay Matthews, Demarcus Ware, Chad Greenway, Patrick Willis, London Fletcher
Edge: Push. The depth of the AFC is better, but Ware and Willis will be the two best linebackers in Hawaii.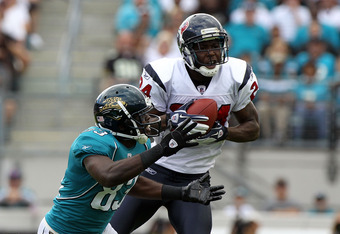 Sam Greenwood/Getty Images
CORNERBACKS
AFC: Champ Bailey, Darrelle Revis, Johnathan Joseph
NFC: Charles Woodson, Charles Tillman, Brandon Browner
Edge: AFC. This one isn't even close. While Bailey wasn't a shutdown corner in 2011, Revis and Joseph most certainly were. Woodson, Tillman and Browner represent a weak trio of "All-Star" cornerbacks. 
SAFETIES
AFC: Eric Weddle, Ryan Clark, Brian Dawkins
NFC: Earl Thomas, Kam Chancellor, Adrian Wilson
Edge: Push. A weak group overall. Weddle is the best player, and the Seahawks' tandem of Thomas and Chancellor are an exciting combination. Other than that there isn't a whole lot to write home about.
SPECIALISTS
AFC: Shane Lechler, Sebastian Janikowski, Antonio Brown, Montell Owens, Jon Condo
NFC: Andy Lee, David Akers, Patrick Peterson, Corey Graham, Brian Jennings
Edge: NFC. This was probably the closest call. The NFC had three All-Pros in Lee, Akers and Peterson, but the AFC's trio of Lechler, Janikowski and Brown isn't far behind.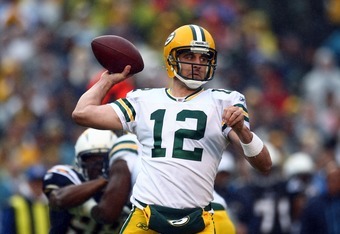 Donald Miralle/Getty Images
OVERALL
Edge: NFC. Believe it or not, losing the Patriots to the Super Bowl was more detrimental to the AFC than the Giants were to the NFC. The quarterbacks for the NFC should each be fun to watch, too. Who ever knows which way exhibition games will go, but I'm taking the NFC, 48-38.