Super Bowl 2012 Commercials: Which Companies Have Leaked Advertisement Previews?
January 23, 2012
The Super Bowl is the one time a year that many people will go out of their way to catch some advertisements during a program, rather than ignore them, fast-forward on their TiVo or simply go do something else.
Which is the reason why so many great spots are created each and every year with the big event in mind.
On February 5 this year, while watching the New York Giants and New England Patriots duke it out, here are some previews for commercials you are going to have to check out.
Lexus
Car commercials are quite common during the Super Bowl, but Lexus has never put out an advertisement during the big game.
Here is a 15-second preview of what you can expect to see when it makes its debut.
The piece is going to be introducing Lexus' new GS Sedan—a model that it hopes will boost slumping sales in 2012.
Volkswagen
The guys at Volkswagen stole the show last year with their Star Wars-themed piece and are going right back to that successful formula in 2012.
The teaser for the spot involves a group of dogs barking "The Imperial March" tune while dressed as iconic characters from George Lucas' masterpiece.
Samsung
The South Korean conglomerate is going to be taking some shots at Apple in its Super Bowl spot.
You can see in the video that a bunch of "fan boys" are camping out, waiting to get the latest Apple phone and are disappointed that it looks the same as last year's.
Then a guy comes by with a "superior" Samsung phone to show off to them and further rains on their parade.
It's a bold move by the company and will certainly further the growing rivalry between the two corporations.
Dannon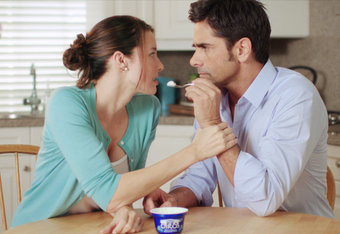 This newbie is going to try and advertise a healthy product on a day when most Americans are slamming down pizza, hot wings, potato chips and soda.
Dannon is enlisting the help of John Stamos to promote its Oikos Greek Yogurt.
It's going to be airing during the third quarter and is part of an overall campaign involving social media and supermarkets.
Doritos
Does anyone have a better marketing scheme than Doritos?
It gets fans to create absolutely hilarious videos and allows people to vote for the one the company will pay to air during the Super Bowl.
You can check out the finalists right here and cast your vote.
GoDaddy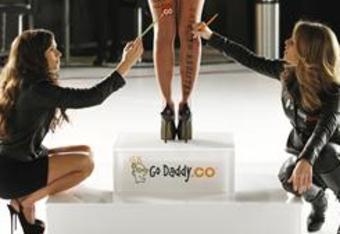 The guys at GoDaddy are taking their racy Super Bowl commercials to the next level and are hoping sex will help them sell, as usual.
Danica Patrick and Jillian Michaels will be body painting on what appears to be a nude model in order to get people to check out the rest of the spot by visiting their website.
H&M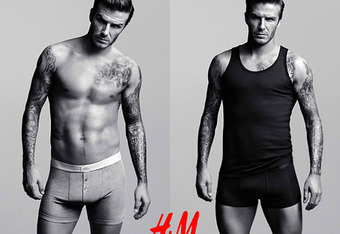 The clothing giant knows that plenty of women will be watching the Super Bowl and enlisted the help of a stripped-down David Beckham to move some product.
H&M is launching his Bodywear collection and is hoping that the image of the iconic soccer player will help sales.
Those are the companies that have released previews so far, but the Super Bowl is still nearly two weeks away, and a lot more will be released in the coming days.
Keep checking Bleacher Report up until kickoff to find out more about these incredible advertisements.