Super Bowl XLVI Preview: New York Giants vs. New England Patriots 2012
January 23, 2012

Andy Lyons/Getty Images
I get the feeling that we have seen this movie before—Super Bowl XLVI: The Sequel. 
The New York Giants make an unlikely run to the playoffs after a loss to a then-undefeated team (this time played by the Green Bay Packers) helps to right their ship. Their opponents are the New England Patriots, a perennial favorite due to stellar play from arguably one of the top-five-greatest quarterbacks all time, Tom Brady.
There are absolutely too many potential storylines to mention in one sitting, but allow me to declare that this matchup appears more compelling than the original Super Bowl XLII contest.
Gone are discussions of an undefeated season, which the Patriots carried into University of Phoenix Stadium. Memories of the David Tyree catch will be spoken of. Also, the Giants go into Super Bowl XLVI as three-and-a-half-point underdogs, unlike the 12-point spread that the Patriots were given in the first meeting.
What is at stake in this rematch is football immortality.
Patriots coach Bill Belichick and Brady are seeking to become just the second coach-quarterback combination to win four Super Bowls—a feat that only the former Pittsburgh Steelers combo of Chuck Noll and Terry Bradshaw has achieved. However, had the Patriots defeated the Giants in Super Bowl XLII, this achievement would have been met as well.
The difference comes in the form of what's at stake for the Giants this time out. Namely, quarterback Eli Manning.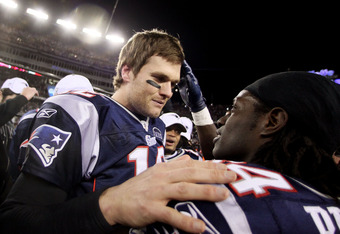 Elsa/Getty Images
Another Super Bowl gives Eli the edge over older brother Peyton, whom most consider to be a far greater quarterback. Winning Super Bowl XLVI may sway some of the doubters into believing that Eli Manning is an elite quarterback.
For Giants coach Tom Coughlin, another Super Bowl win puts his name amongst the greatest NFL coaches in the last 25 years.
These two teams are virtually evenly matched. Both teams possess strong passing games and solid defensive-line play. They also struggle at running the football.
In upcoming articles, I will give a positional breakdown of both teams while pointing out a few obvious storylines as well as a few not-so-obvious ones.
In the end, Super Bowl XLVI shapes up to be one of the most intriguing Super Bowls of all time.