Johnny Weir: Champion Figure Skater Rings in New Year by Getting Married
January 3, 2012
Matthew Stockman/Getty Images
Johnny Weir, three-time U.S. National figure skating champion, celebrated the new year in style by getting married to his boyfriend Victor Voronov. Weir actually broke the news the way that everyone breaks news, on Twitter.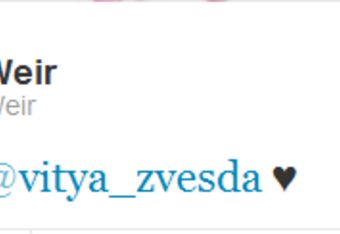 According to a report in People Magazine, Weir and Voronov had a civil ceremony to officially tie the knot on December 30 and plan to hold a big wedding celebration in July for their family and friends. 
The report also has a statement from Weir, who is unsurprisingly ecstatic to be with the person that he loves. 
Marrying Victor has been the greatest moment in my life and I will work very hard to make him proud and happy, Weir said in a statement. As an added benefit to all this joy, marriage gives your skin an amazing glow. I look forward to making a home for my family in Bergen County, New Jersey, and introducing my world of glitter and Faberge eggs to Victor.
After a year that saw scandals break, reality stars make marriage look like a joke, sports fans commit random acts of violence against each other, a death in racing, and any number of sad stories that make you wonder where we went wrong, it is great to hear about two people finding happiness with each other. 
Weir has taken on a lighter skating schedule in recent years, and will continue to keep his work rate down in 2012. 
His last competitive event was at the 2010 Winter Olympics, where he placed sixth. He has said that he plans to compete at the 2014 Olympics in Russia. 
We have seen some athletes actually get better after getting married, so perhaps he will be able to add an Olympic medal to his trophy case now that he has settled down. But that's another story for another day. 
Congratulations to Johnny and Victor on their joyous day.