Wisconsin vs. Oregon: Ducks' Explosive Offense Saves Sloppy Defense
January 3, 2012
Jeff Gross/Getty Images
The Oregon Ducks almost blew a magnificent performance by their offense in Monday's 45-38 win over the Wisconsin Badgers in the Rose Bowl.
First the positives:
The Ducks gained 621 yards of offense.
They had two running backs run for at least 155 yards.
Freshman De'Anthony Thomas has 155 yards on two carries.
Their kicker didn't miss a crucial kick.
And oh yeah, they won their first Rose Bowl in 95 years.
OK, now for the negatives, and all of them have to do with defense.
First of all, the lack of aggression on the very last possession made an impossible comeback almost happen. The Ducks were playing 15 yards off receivers, and the Badgers were able to get past midfield in less than 10 seconds. A botched spike saved the Ducks from potentially one of the worst collapses in the history of college football.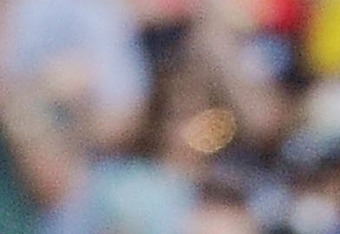 Kevork Djansezian/Getty Images
The Badgers were able to churn out 508 yards of total offense and controlled the ball for 35:42 minutes of game action.  Heisman candidate Montee Ball had 32 carries for 164 yards and a touchdown for a 5.1 average.
The Badgers offensive line dominated the line of scrimmage and showed why the Ducks need to start recruiting the big, burly linemen who reside in the Midwest. The Ducks did nothing to shed their reputation of being soft and aren't going to until they get a better defense.
It's more than just the size difference upfront. There were way too many missed tackles and blown assignments. They would have gotten destroyed by LSU or Alabama.
With the offense set to undergo some major changes in 2012, the issues on defense have to be addressed. The Ducks aren't going to be putting up 46 points per game.
The defense has to get better, or we may have already seen the pinnacle of the Oregon football program.