Chris Jericho Poking Fun at WWE 'It Begins' Rumors; Proves He Isn't Mystery Man
January 2, 2012
Bill Olive/Getty Images
Chris Jericho is having fun at the expense of the Internet community after rumors have run wild that he is the mystery person behind the "It Begins" videos.  
Earlier in the day, there was a photo going around the Internet of Jericho standing with a bag in hand in what appears to be an airport in Memphis, Tenn. This sent off a huge buzz that Jericho indeed was the mystery person behind those promos.
However, Jericho quickly debunked any of those rumors by posting a number of places that he visited today on his Twitter page. 
Such as, Jericho showing up in Paris.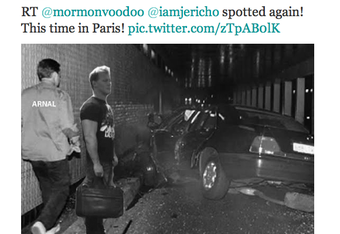 Then Jericho appeared at Gettysburg in Pennsylvania.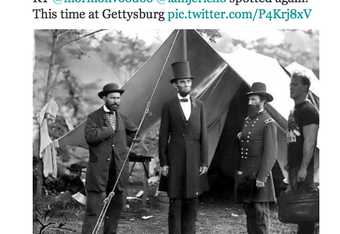 After his trip to visit one of the best battles from the Civil War, Jericho took in the Rangers vs. Flyers Alumni game.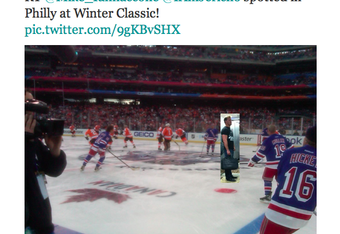 And finally, Jericho went to Egypt.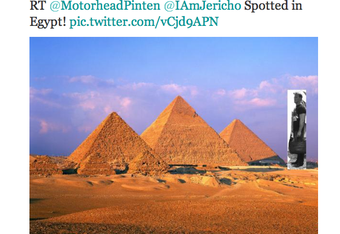 Its as if Jericho was cloned with the same machine that Michael Keaton used in the movie Multiplicity.
However, with all of the rumors, pictures and tweets from Jericho, or anyone else on the Internet, it will all end with anyone but Jericho making their return to the WWE. 
Yes, Jericho has done the cryptic message leading to a return, like when he came back in 2007. During those promos we saw distinct messages that hinted at his return. We would see in the binary code the words, "X+Y=1," "2nd Coming," "Break_The_Walls" and shots of Jericho's original entrance video. 
Have we seen anything in any of the "It Begins" videos that points towards Jericho? No. 
Instead, all that we have seen is two kids, one boy and one girl, saying that a force shall arrive to reclaim what is his. That the powers that be will be shaken. And finally, do you understand? 
Both of the promos in '08 and "It Beings" were the last ones before the mystery person was revealed on the following Monday Night RAW.
The first one you can obviously tell that it was going to be a returning Jericho. However, "It Begins" has no indication that the video is Jericho. 
For everyone that is holding hope that Y2J is going to return to have a feud with CM Punk heading into WrestleMania XXVIII can stop. 
Jericho isn't going to come back to the WWE anytime soon, and whomever it is will probably make sense once they come out on RAW tonight.