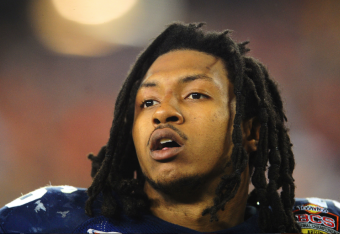 If your aim is to talk about how dirty a program is, call for the NCAA to crack skulls or attempt to bash Auburn University, then absolutely you've lost sight of the big picture. In fact, if that's what drives you, in the grand scheme of things, a dose of reality is more than called for in this situation.
Yes, the Selena Roberts story at Roopstigo had plenty of what college football fans deem to be salacious tidbits. Details about player payments and changed grades. Talks of failed drugs tests, too. Then ESPN followed up with their report on "spice," or synthetic marijuana, at Auburn and how rampant the usage was while the team did little to curb the ordeal.
Thus, in a short time the college football world seems to have all eyes on Auburn, again. Auburn fans are lashing out, this is not their first rodeo and as a group, they have been put through the ringer enough times to know how to respond.
Yet, lost in all of this is the most compelling, and truly human, element of the entire ordeal: Mike McNeil.