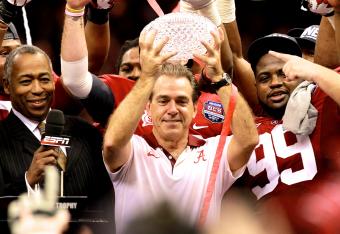 It's the elephant in the room, an empty room.
As the champagne for the College Football Playoff is put on ice, the focus has already shifted to the future of the future. Forget about the four teams that will soon battle it out once the postseason finishes its final dress rehearsal in 2013.
What about eight teams? Or how about we just cut to the chase and make it 16?
This isn't just a growing sentiment among bracket junkies craving more action. This feeling of inevitable growth already has backing from those who will soon give it a test drive.